Your Virgin Mobile SIM will be delivered by our courier service Nightline, who send an email and a text message to confirm the delivery date. Here is an example of a text message you will receive: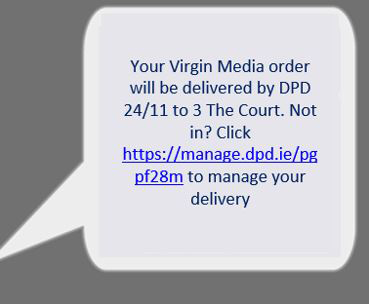 The email and text message contain a unique tracking ID and a bit.ly URL web link. When you click on the link, you will be brought to your own personal webpage where you can reschedule the delivery date or change the delivery address.
Once you click on the link you will arrive at a screen where you will be asked to enter your mobile number and confirm. See image below: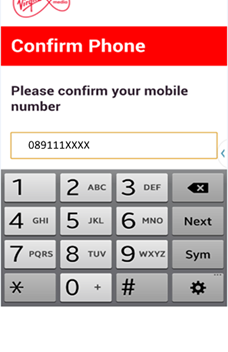 Once you confirm your number, click "Submit" and you will arrive at the screen below: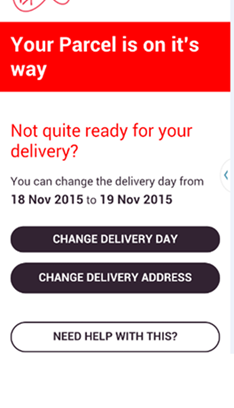 If you are happy with the delivery date then don't do a thing, just wait for the order to arrive as detailed in the SMS.
If you need to make a change, you can select "Change Delivery Day" or "Change Delivery Address".
Once you click on a button just enter the required new details, and click "Submit".
After you have made a change, Nightline will send you another email and text message on the day to confirm the time of the delivery, which is a two hour window:
"Today's the day! Your Virgin Media order will be delivered by Nightline between **** to ****. To reschedule visit http://bit.ly/1Qwxhf0 or call 1890341818"
Please note that the courier will always email and text and not call to confirm the delivery. Nightline Support is available by calling 1890 341 818 between 09:00 – 18:00 Monday to Friday, and 8:30 - 12:30 on Saturdays.