Bright future for new TV and digital services
Virgin Media CEO. "Virgin Media's technologies and investments are reinventing the way consumers enjoy TV.
We provide more people than ever with the latest and best video experiences as digital consumption continues to grow rapidly," said Virgin Media CEO Tony Hanway at the Irish Film and Television Academy (IFTA) breakfast held in Dublin this morning. "Despite the disruption caused by new technologies and services the fact is that people are consuming more media than ever before on whatever device they choose to watch it on. The challenge for the overall industry is to accurately measure and respond to the changing needs of a more diverse audience.
"In Ireland, there is a growing demand for time-shifted TV viewing particularly in relation to recording, replay and on-demand channels.
This is driving increased demand for our high speed broadband and connected services with usage on our network increasing year by year.
"At Virgin Media we believe that our market leading superfast broadband allows us offer a greater breadth of services and content. We're ensuring that our customers get the best-connected experience in the marketplace including strong local content and programming from around the world across all genres and every platform, from broadcast and cable to online and mobile. Consumers have more freedom to view what they want, on their device of choice and all at a time of their choosing.
All things considered we see tremendous opportunities with a bright future for TV and advanced digital services , Hanway concluded.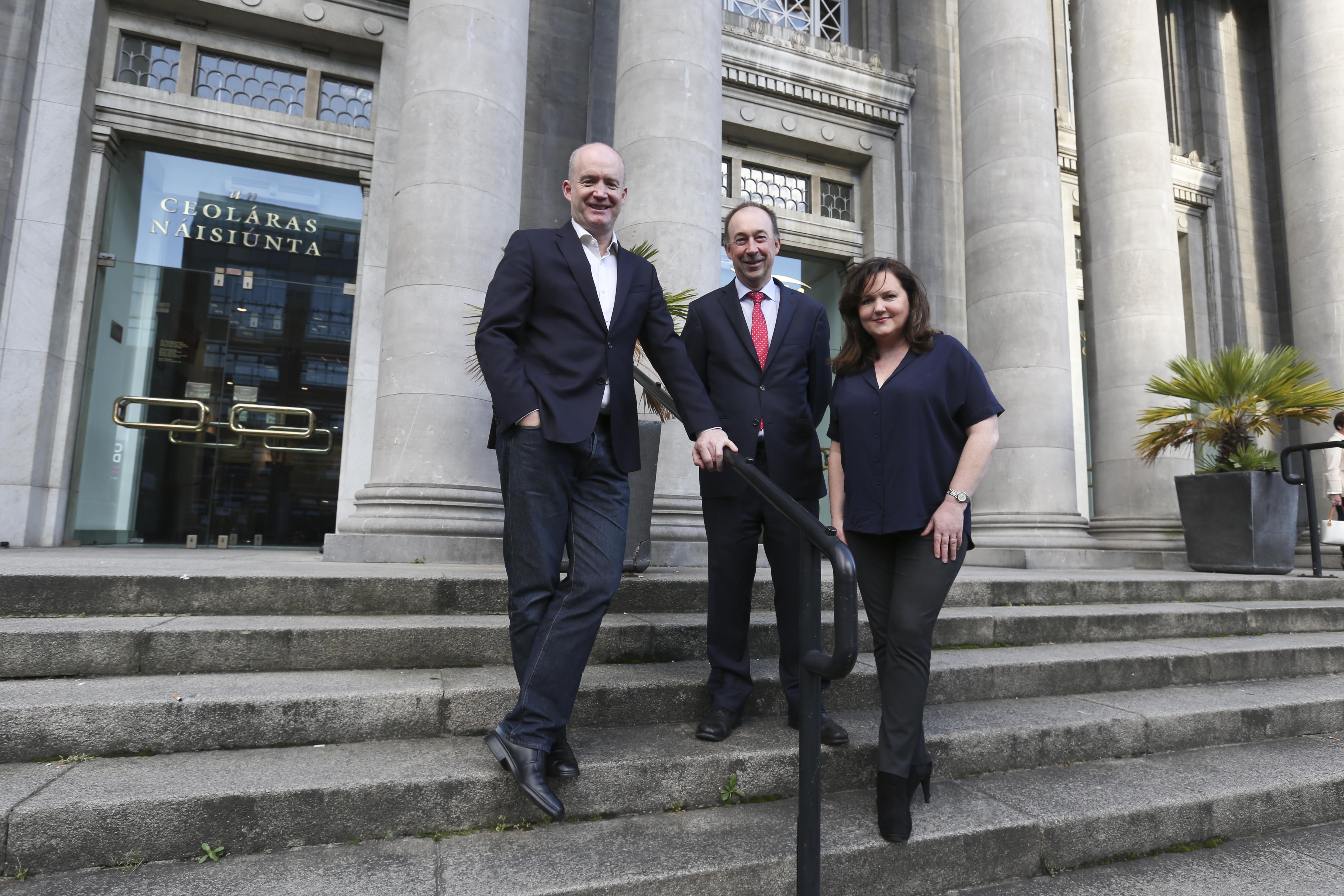 Pictured:
(l-r) were at Irish Film and Television Academy (IFTA) breakfast meeting was Michael O'Keefe, CEO, Broadcasting Authority of Ireland, Aine Moriarty, CEO, Irish Film and Television Academy and Virgin Media CEO Tony Hanway. Picture Conor McCabe Photography.