Ten Weird Wimbledon Facts You Probably Never Knew
Anyone for tennis? Well, when the annual extravaganza of Wimbledon serves up two weeks of entertainment, everybody seems to get on board, and this year will likely be no different. Wall-to-wall coverage on the BBC (Virgin TV 108 and 109) will keep you abreast of all the goings-on at SW19 – but if you want to impress your mates with some wacky trivia, that's where we can help! Read on to find ten smashing nuggets that may have passed you before!
1. Wooden rackets look virtually prehistoric by now, but you only have to go back to 1987 to find the last time someone was using one at SW19 – how quaint!
2. Patrons will munch their way through a whopping 37 tons of strawberries during the fortnight – that's a weight greater than that of SIX fully-grown elephants!
3. The retractable roof of Centre Court takes just ten minutes to close; the delay before play can start again is to allow the internal environment to stabilise. That's done with the help of chiller units to cool the air, and an air-conditioning system which treats and incredible 143,000 litres of air every second!
4. While fans from all over the world are greeted with open arms, the local pigeons aren't quite as welcome. In fact, a hawk named Rufus flies around the grounds for an hour each morning, to warn birds in the area to sling their hook and find somewhere else to roost!
5. Think "rain stopped play" is a guarantee during the British summer? Well, think again; the tournament has avoided weather interruptions completely on seven occasions, including twice in the past decade! We'd still recommend bringing a jacket though…
6. New balls, please? Fresh balls are introduced every nine games, which is why more than 50,000 will be used throughout the fortnight. There's not a big bin out the back for the old ones, though; they're sold to fans and tennis clubs, with the profits going to charity.
7. If you've ever wondered just why people revere the 'Big Four' in the men's game, the names on the winner's trophy will tell you why; you have to go all the way back to 2002 – yes, a full sixteen years – to find the last time someone other than Federer, Djokovic, Nadal or Murray was victorious!
8. You know what really ruins the feeling of winning a trophy? Having to give it back straight away! The champions have to make do with taking home a replica of the famous hardware; shortly after being presented, the real ones are popped back into the display case at the All-England Club Museum.
9. Ireland has had plenty of success on the Wimbledon grass – it just all happened a while ago. How long? Well, our sole female winner was Lena Rice in 1890, with a trio of male champions (Willoughby Hamilton in 1890, Josh Pim in 1893 and 1894, and Harold Segerson Mahony in 1896) making it a decade to remember. It's been pretty grim since, though!
10. Despite the Royal Box offering the best view in the house, the Queen of England has only popped along four times during her 60+ years on the throne. Apparently, the reason is simple – she doesn't particularly like tennis!
Sky Sports serve up top tennis action through the year - on top of soccer, rugby, GAA, boxing, golf, NFL… Click here to find out how to add an ace sports package to your Virgin TV deal!
Good things come in threes!
Get Virgin TV, Broadband and Home Phone for as little as €59 a month for 12 months. Out of this world entertainment for a whole lot less!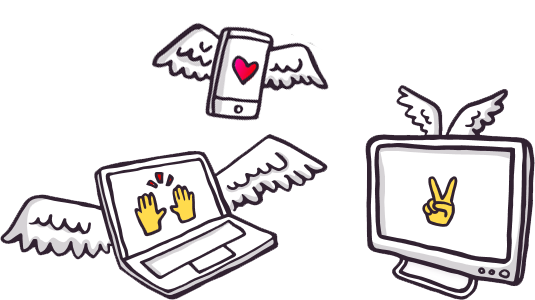 Related entertainment news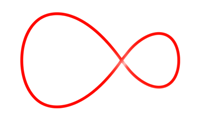 Related entertainment news
Highs, lows and everything in between.
Catch up on all your unmissable TV!
Don't miss a second of the action
find your way to more great movies.