Why Black Mirror Is Amongst The Best Shows Around
Returning to the office after Christmas is always a jarring experience, but if there's a co-worker eyeing up their computer with an added level of suspicion, we reckon we know why – they've spent their break watching Black Mirror!
Charlie Brooker's spectacular series, the fourth season of which was unleashed during the final days of 2017, is a stunning look at how technology can grow – and, often, how it could all go horribly wrong. It's earned a reputation as being frequently bleak television, but it's also recognised as being one of the very best shows on the go right now.
The new series is certainly a reminder of just why it works – for reasons like the below…
HEY, GOOD LOOKIN'
Given the futuristic nature of the show, visuals are always going to be important. And while it's never been a weakness, per se, there's no arguing that the past two batches of episodes have represented a marked step up in execution – from swarms of sinister drones to special effects, each episode is a marvel to behold. Indeed, even when the fancy stuff is eschewed for something more raw – like, for instance, the black and white of Metalhead – it still looks incredible…
THE ROOTS LIE IN TRUTH
Who amongst us hasn't been spooked by the reach of modern technology? Can anybody say that constant surveillance isn't a little bit creepy? Or that fishing for likes on social media can be a bad habit? Sure, the show goes an awful lot further than the reality, but creator Charlie Brooker and his team are merely expanding on ideas that are very much grounded in reality – hence why each episode is capable of provoking a reaction that's down to emotion as much as anything else…
HAPPINESS IS JUST AROUND THE CORNER
As mentioned earlier, there's definitely a common belief that Black Mirror is as dark as it gets – and it's not hard to see why. Despite this, however, there's usually a crack of sunlight to bask in along the way. Whether the spectacular San Junipero of Season Three, or this season's answer to that critical hit, Hang The DJ, it's not an entirely doom-and-gloom dystopian future that lies ahead…
ALWAYS ORIGINAL
Forget that the series is unlike anything else we've seen; it is, but that's too much of an understatement. The format of the show means that every single episode introduces a new world, new technologies, new characters – and, most importantly, new questions to be dealt with. It makes every instalment an exciting new adventure, and if the unthinkable happens and you find one that doesn't tickle your fancy, you can just charge ahead without worrying about a prolonged change!
IT'S DIVISIVE… FOR A REASON!
The most recent batch of episodes have drawn the biggest response thus far with regards to social media commenters and critics alike – not all of it positive. But this, of course, is exactly what Brooker and the gang would want! A thought-provoking show like this isn't meant to garner universal praise; it's meant to start conversations, incite arguments, and perhaps even prompt a punch-up or two – and if people can't quite agree on what to make of it, then all the better!
Good things come in threes!
Get Virgin TV, Broadband and Home Phone for as little as €64 a month for 12 months. Out of this world entertainment for a whole lot less!


Related entertainment news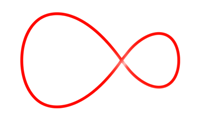 Related entertainment news
Highs, lows and everything in between.
Catch up on all your unmissable TV!
Don't miss a second of the action
find your way to more great movies.