Five Boxsets We LOVE This February
With Valentine's Day right around the corner, love is most certainly in the air – and there's a selection of series that we've really fallen for of late! Whether you're sweet for sci-fi or fancy something funny, we've got your perfect match; grab your remote and show yourself some love with these top titles!
GOOD BEHAVIOR
Available now on Virgin Media Box Sets The second season of the stylish, sexy and suspenseful drama has just landed on demand – and, unsurprisingly, it picks up exactly where the fabulous first instalment left off. Starring Michelle Dockery as a decidedly unreformed convict released from prison, the second season sees Letty and paramour Javier attempting to escape their past – only to find themselves dragged deeper than ever before. Alongside the grandstand performances, it also boasts retro-cool visuals and enough twists and turns to keep even the most steel-nerved viewer on tenterhooks…
BROADCHURCH
Available on Virgin Media Box Sets Exploring how a shocking murder affects a small coastal community, the English drama reset the bar for police procedurals on this side of the Atlantic. With David Tennant and Olivia Coleman simply superb in the central roles – so perfect for the parts that they weren't even asked to audition! – and the beautiful cinematography providing style to match the substance, it's an engrossing series just begging for a binge; given that all three seasons are available at your fingertips, the only question is how you'll manage to stop!
QUANTICO
Available on Virgin Media Box Sets A true sleeper hit (featuring sleeper cells, as it happens!), this FBI drama is as thrilling as it is tense. Starring Priyanka Chopra as a former FBI recruit suspected of involvement in a terrorist attack, it combines flashbacks, intertwining plots and a healthy dose of white-knuckle action to create an altogether intoxicating cocktail. What's more, the second season is perhaps one of the only dramas to think on its feet and change to reflect the nature of post-Trump America; smart and sharp, getting up to speed before Season Three lands later this year should be high on your to-do list…
ALTERED CARBON
Available now on Netflix Body-swapping and genre-hopping, the Netflix original brings a fresh and freaky take on the future in this sci-fi spectacular. Part murder mystery, part dystopian thriller, and part police procedural, it stars the outstanding Joel Kinnaman and tackles everything from race and gender to class and identity – without ever letting the excitement levels drop. In fact, the immersive nature of the film is in keeping with the very best blockbuster productions, bringing big-screen bombast to a ten-hour thrill-ride; buckle up!
SCRUBS
Available on Virgin Media Box Sets If it's a laugh that you fancy – and they do say it's the best medicine – then checking into Sacred Heart should be just what the doctor ordered! The adventures of JD, Turk and the rest of the gang are entertaining in themselves, but the show's not-so-secret weapon is embracing the absurd with daydream fantasies aplenty. With a cracking cast and a keen sense of when to go a little more serious, there's good reason it was celebrated as one of TV's best comedies for close to decade; with a whopping 182 episodes On Demand, you don't need to worry about being discharged anytime soon either!
Fancy more? Head over to Play Magazine. We've rounded up some of the best shows whether you're loved up or fying solo this V-day!
Good things come in threes!
Get Virgin TV, Broadband and Home Phone for as little as €64 a month for 12 months. Out of this world entertainment for a whole lot less!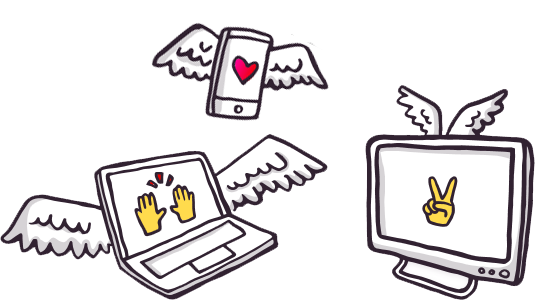 Related entertainment news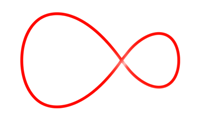 Related entertainment news
Highs, lows and everything in between.
Catch up on all your unmissable TV!
Don't miss a second of the action
find your way to more great movies.