Our love for TV knows no bounds, and this love can sometimes turn into obsession – prompting over-analysis and burning questions.
In this regular feature, we take a look at some of TV's biggest head-scratchers, and try to find answers. For instance…


The Gilmore Girls: Does Star's Hollow exist?
The short answer is "sort of". While Star's Hollow is a fictional town, it's based in a real state (Connecticut) and has a real – if vague – location (30 minutes from Hartford, as any fan will tell you). Star's Hollow also has some real inspiration – the town of Washington, Connecticut is said to be the town that the Gilmore Girls' home is based on. But fans who visited the town have expressed disappointment at the lack of resemblance.
Another town that likely inspired Star's Hollow is Litchfield, in the same state (where the show's character Luke used to live). It definitely resembles its fictional counterpart, and is similarly sleepy, albeit without a town square.
And finally, New Milford, also in Connecticut, boasts a town square, a gazebo (almost identical to the one in the show), and a private secondary school very similar to the Chilton of Star's Hollow, right down to the uniforms.
So Star's Hollow is a composite of existing Connecticut towns, cherry-picking the best that each has to offer.
Modern Family: How much is the Dunphy house worth?
Phil and Claire's house in Modern Family went on the market back in 2014 (in real life) for an eye-watering asking price of $2.35million (€2.23million). The show portrays Phil as a bit of a goof, but his real estate business must be doing okay if he can afford a home that's worth a couple of mil.
Exteriors of the show are shot at the house, with interiors filmed in a separate studio. The house is in sunny California and – unsurprisingly – is a magnet for Modern Family fans around the world.
The Office: Do the UK and US Office exist in the same universe?
Yes … we think! Ricky Gervais had a cameo in The US Office, and he was very much playing David Brent. He and Michael Scott (Steve Carrell) meet briefly while waiting for an elevator and exchange politically incorrect jokes.
In fact, there were rumours of a full-on crossover episode; with the Wernam Hogg UK staff visiting the Dunder Miflin office, but sadly that never came to pass.
The Gilmore Girls is available on Netflix, Modern Family regularly shows on Sky One and the complete UK Office is available On Demand.



Questions answered? Mysteries solved?
Take another look at your favs from a whole new angle!


Related entertainment news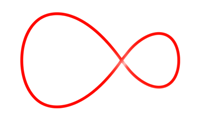 Related entertainment news
Highs, lows and everything in between.
Catch up on all your unmissable TV!
Don't do a Dory… find your way to more great movies.