A Dose Of Reality – The Stars To Follow On Social Media
With Celebrity Big Brother already in full swing, 2018 in reality television has started with an almighty bang! Looking down the line, there's everything from the debut of Ireland's Got Talent to the unveiling of Survival of the Fittest to look forward to – and that's without even mentioning the return of Love Island, Gogglebox Ireland, I'm A Celebrity and a whole host of other favourites which will hit our screens before the year is out!
Of course, it's never been easier to keep in touch with your faves even when they're off-screen; in fact, just about anyone who pops up on the box is also Tweeting, Instagramming and Facebooking their heart out! To get you started, we've chosen five of our favourite follows on Twitter…
KEM CETINAY
@KemCetinay
The Love Island winner may not be with Amber anymore, but the hunky heartthrob is still a pretty active tweeter – with pictures of his adorable pug taking pride of place. And, now that he's strapped on his skates for Dancing On Ice, you'll get double to reality bang for your buck!
DOG PICTURE
Pint of the goodstuff please landlord🍺🍻🐶 pic.twitter.com/BlP3ZuIFM8

— Kem (@KemCetinay) December 25, 2017
VINNY GUADAGNINO
@VINNYGUADAGNINO
He might be one of the quieter products of the raucous Jersey Shore, but this lovable lad is always entertaining online. He recently hit headlines for taking Donald Trump to task over global warming, but from TV to traffic – and everything in between – he's always eager to share…
Yo #GoldenGlobes how tf is "Get Out" a comedy or a musical. It wasn't that funny, and no one ever busted out in song.

— Vinny Guadagnino (@VINNYGUADAGNINO) January 6, 2018
FERGAL TULLY
@fergaltully1 Perhaps our most rad reality star on these shores, the Gogglebox Ireland star is well known for trading razor-sharp quips with his brother – and it turns out that sense of humour is just as pronounced online! His spelling isn't the greatest, if we're totally honest, but we'd be lying if we said we cared about that too much!
Farmers, firefighter, drivers, doctors. basically everyone who depends on da weather. sing with me "Im dreamin of a mild christmas" #xmas

— fergaltully (@fergaltully1) December 25, 2017
CHARLOTTE CROSBY
@Charlottegshore One of the, er, liveliest figures to hit our screens in recent memory, Chazza's life in the Geordie Shore house is rarely short of drama. A bit of a surprise, then, to find that she's a little more together when it comes to Twitter – though you'll never know when another mortal night is around the corner!
So. Much. To. Do. Today.

But. Still. So. Hungover.

— Charlotte Crosby (@Charlottegshore) January 2, 2018
MYLES STEPHENSON
@mylesRakSu
The winners of last year's instalment of The X Factor are primed for a massive 2018 – so now's the time to climb aboard the bandwagon! As you'd expect, all four members of Rak-Su are knocking about social media, though we're committed fans of Myles…for reasons we're not about to disclose!!
Ay this Eleanor storm better relax herself! I was trying to sleep and all she wanna do is make noise and blow stuff over!

— Myles Rak-Su (@MylesRakSu) January 3, 2018
Good things come in threes!
Get Virgin TV, Broadband and Home Phone for as little as €64 a month for 12 months. Out of this world entertainment for a whole lot less!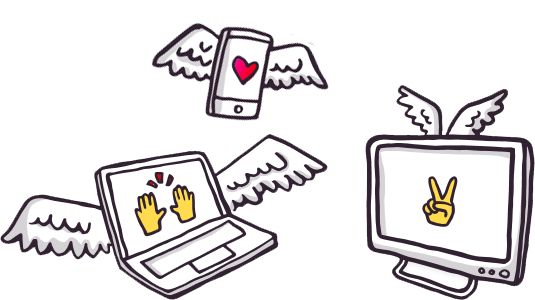 Related entertainment news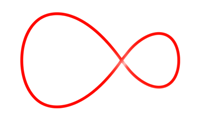 Related entertainment news
Highs, lows and everything in between.
Catch up on all your unmissable TV!
Don't miss a second of the action
find your way to more great movies.