The Home Straight - The Battle For The Formula 1 Title
The conclusion of the Formula 1 season is approaching at breakneck speed, with just six races to go before a champion is crowned. Pole position right now belongs to Lewis Hamilton, but with four-time champ Sebastian Vettel in hot pursuit, the British driver can ill-afford to take his foot off the gas with the finishing line coming into view.
A packed October schedule will see no fewer than four Grand Prix taking place, beginning in Malaysia – and by the time the drivers swap their racing suits and helmets for Halloween costumes, we should be much closer to knowing the destination of this year's title. With live and uninterrupted racing on Sky Sports Main Event, you won't miss a single moment – but we'll be keeping you well informed here too, so make sure to check back regularly as the final twists and turns of the season unravel!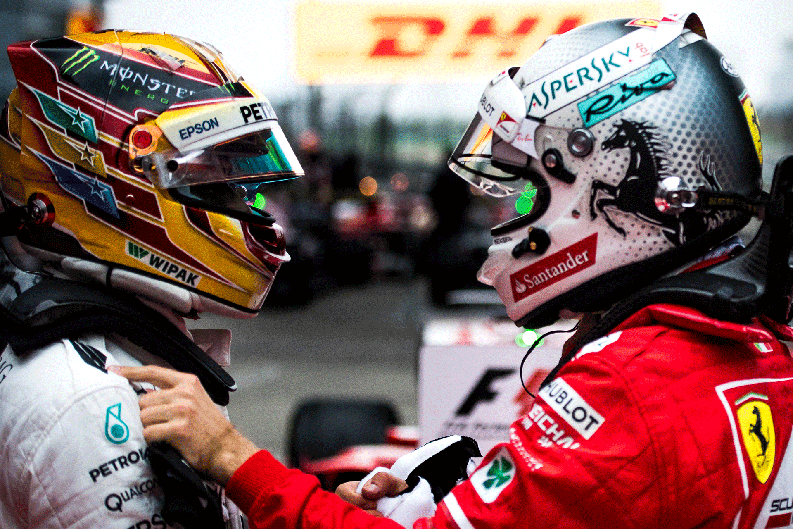 23rd October
And so it rolls on!
Lewis Hamilton produced another imperious performance on Sunday to take the United States Grand Prix – but the ultimate triumph must wait!
His weekend at the Circuit of the Americas – surely something of a home-away-from-home at this point, given his spectacular record in Austin – was close to flawless; practice, qualifying, and the race itself, he was head and shoulders (or nose and wing!) above everyone else.
His fourth victory on the track came one place ahead of Sebastian Vettel, his nearest challenger – one small step in the context of the weekend, but a giant leap towards the overall spoils. Indeed, following Max Verstappen's dramatic overtake on the final lap, Mercedes are already celebrating their Constructors Championship win – though we reckon Lewis will be taking it easy on the champagne for a few more weeks!
From this point on, any finish fifth or better will push the British driver over the line – and into the rarified air of quadruple champions. Is it beyond belief that there may be a twist in the tail? Guess we'll have to keep watching!
17th October
OK, so the mathematicians are busy crunching the numbers – confirming that yes, it is possible for Lewis Hamilton to claim the title this weekend at the United States Grand Prix in Texas – but for the rest of us fans, we're just getting revved up to see some high-quality action across a transatlantic double-header!
While the neutrals might hope the battle is still raging in Mexico the following week – and beyond! – Hamilton will fancy his chances at grabbing his fourth crown at his earliest convenience; you couldn't blame him for being confident either, as he's emerged victorious from the Circuit of the Americas for three years running!
Merely winning won't be enough for him to seal the championship – he'll need to outscore Sebastian Vettel by at least 16 points in order to do that – but Ferrari fans know a major shift in fortunes is needed to get their challenge back in gear…
9th October
Any amateur mechanics out there won't need to be told that spark plugs can be a nuisance at the best of times, but Sebastian Vettel will be cursing them to high heavens today. An eventful Japanese Grand Prix saw Lewis Hamilton take one step closer to the title – and his Ferrari rival perhaps saying sayonara to his challenge.
Mechanical failure saw the German retire after just four rounds, continuing a rotten run of luck; that paved the way for Hamilton to ease to a comfortable victory ahead of Max Verstappen, extending the lead at the top to 59 points with just four races remaining.
It puts Hamilton on the brink of becoming the most successful British driver of all time, as his fourth crown would put him in an elite club with just Michael Schumacher, Alain Prost, Juan Manuel Fangio and his bitter rival Vettel for company. In fact, he could claim victory as soon as the next race in the United States – a 16 point differential would be enough to secure the championship.
There'll be no chicken counting quite yet though, as fortunes can change pretty swiftly; just ask a Ferrari mechanic if you want proof of that!
6th October
Biblical rain made Friday practice a pretty wild affair – but we saw more than enough to know that rumours of Lewis Hamilton's struggles have been well and truly exaggerated.
His Mercedes was fastest around the rain-swept Suzuka track during the second practice session – and his decision to forego the new aerodynamic package in favour of the tried and tested formula (no pun intended) appears to be paying dividends. "The car is feeling much better than it was in Malaysia," the three-time champ told reporters. "The car feels back to normal, so I'm ready to race."
Just to keep things interesting, his leading rival for the championship – Sebastian Vettel – was fastest during the first (and drier) session. The Ferrari driver might be playing catch-up in the points race, but in good conditions still appears to have a slight edge; with forecasts predicting that the deluge will have passed by Sunday, it's lining up to be a stunning battle.
2nd October
Sebastian Vettel may have won his own battle, but Lewis Hamilton remains firmly in control of the war.
Max Verstappen took the chequered flag at the Malaysian Grand Prix, but Hamilton's podium finish extended his lead at the top of the standings to some 34 points – another enormous step towards the Drivers' Championship. Vettel impressed in battling his way from the back of the grid to take fourth, but the mechanical problems he suffered in qualifying – which were responsible for his start from the last spot – put an enormous dent in his title hopes. That said, Mercedes had fancied their chances of dominating on the Sepang track; they now head to Japan with the knowledge that both Red Bull and Ferrari displayed far better pace.
The victorious Verstappen is just 20 years old, and is sure to be fighting it out for a championship at some point in the near future; for this year, however, he is little more than a background character in a two-horse race. The ease with which he held off the Hamilton challenge won't have gone unnoticed though – and with just a week to make adjustments, the Suzuka race should be another massive occasion for the championship hopefuls…
27th September
A two-week break before this weekend's Malaysian Grand Prix offered drivers a perfect chance to unwind, and Lewis Hamilton certainly didn't need much persuasion. It doesn't hurt that his itinerary has been pretty cool – a fashion fanatic, he was spotted at catwalk shows in both London and Milan – but it's mainly because another Drivers' Championship seems firmly within his grasp.
A costly crash in Singapore two weeks ago knocked Sebastian Vettel out of the race in the very first lap, opening the door for Hamilton to take the win and extend his lead to 28 points – and this past weekend the Brit admitted it's made his season that bit easier.
Appearing on The Jonathan Ross Show – you can catch it on 3Player if you missed it first time round – he said, "Ultimately I think it's important to respect people that you're competing with; [Sebastian] is an incredible athlete and truly one of the best drivers we've seen in the sport. But it is great to have seen some of the weaknesses come through this year – and I'm grateful for the recent one!"
The Mercedes driver also dismissed suggestions that retirement could be on the horizon soon, insisting: "I'm going to keep going for as long as I can and see what I can do" – which is good news for us, but maybe not for his competitors!


A world of sport at your fingertips!
Order now and never miss a minute of the action.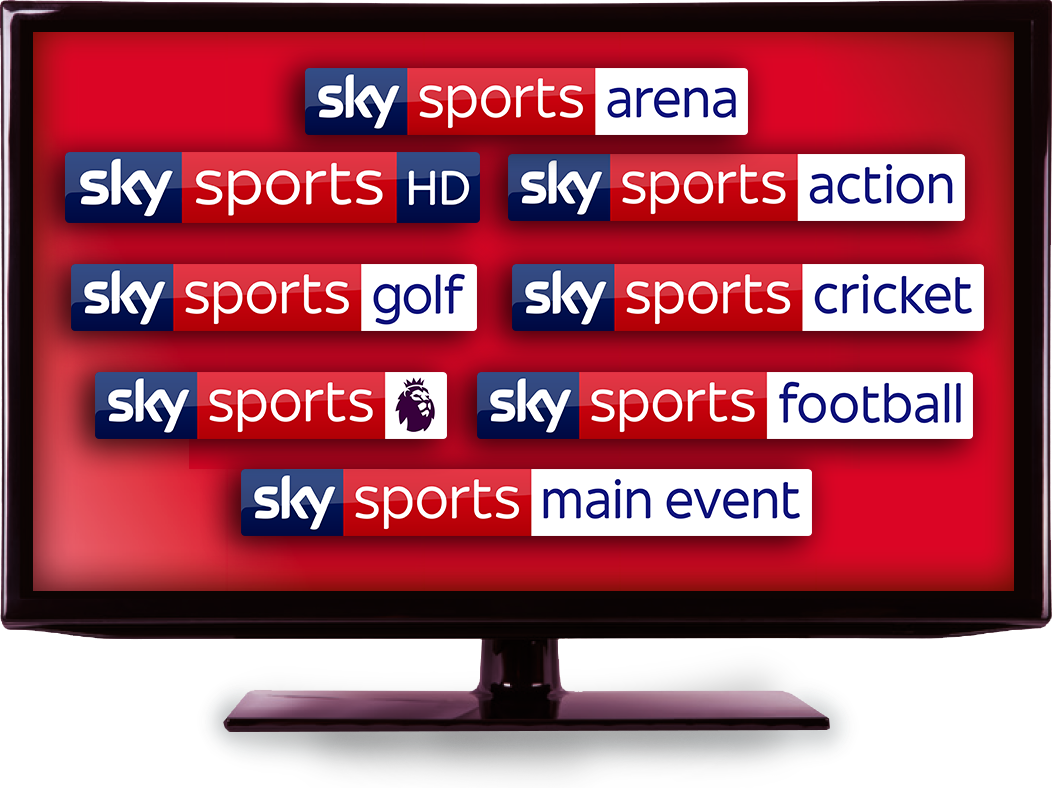 Related entertainment news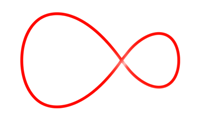 Related entertainment news
Highs, lows and everything in between.
Catch up on all your unmissable TV!
Don't do a Dory… find your way to more great movies.