Superhero shows on the Horizon
The appetite for superheroes on the big and small screen seems insatiable, and the superheroes themselves are appropriately unstoppable.

TV superheroes are where it's at these days: The episodic format suits the comic book genre; the stories are often more intimate than in the big screen versions, and it's become a (ahem) launching pad for some great young stars.
2017 is another busy year for our super-friends, with returning seasons of Supergirl, The Flash, Arrow, Agents of S.H.I.E.L.D. and Gotham. And there are a few new ones on the horizon, namely…
Marvel's Iron Fist (March 17th, Netflix)
Netflix has had a great run of Marvel shows in recent years, with critical darling Daredevil leading the charge, followed by Jessica Jones and Luke Cage. As some of you know, Iron Fist is the final member of The Defenders to get his own show, and he'll be appearing in March.
Iron Fist follows Danny Rand (Finn Jones) who returns to New York after a long absence and finds his late father's company has become a force for evil. Using his kung-fu skills and hidden superpowers, Danny must take down the system. Sounds a lot like Batman Begins to us, which is no bad thing.
Legion (Fox, now showing)
Here's another character that fans might already know: Legion is the son of Professor Charles Xavier from X-Men. The younger Xavier is diagnosed as a schizophrenic initially, but soon learns that there's more to his condition than meets the eye. Daniel Stevens plays the lead. You might remember him either from Downtown Abbey or The Guest.
Powerless (Spring 2017, channel to be confirmed)
Set in the D.C. universe, Powerless is about Wayne Security employees who create products to protect ordinary people in a world filled with superheroes. Vanessa Hudgens (High School Musical, Spring Breakers) is the star, and two geek icons join her: Danny Pudi from Community and Alan Tudyk from Firefly and Rogue One.
Marvel's The Defenders (Netflix, late 2017)
Daredevil, Jessica Jones, Luke Cage and (soon) Iron Fist have had their solo outings, which means it's time for their team journey to begin. Superhero team-ups are nothing new (especially in comics) and The Defenders has plenty of potential to bring what we love to a team-up series: internal bickering, complementary styles (of characters and storytelling), and a bigger canvas. Bring it on!



Good TV will always prevail.
Marvel's Iron Fist begins on Netflix in March, Legion is now showing on Fox, Powerless will be on our screens in spring, and Marvel's The Defenders will be on Netflix later this year.

Related entertainment news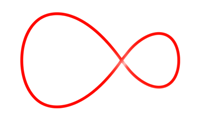 Related entertainment news
Highs, lows and everything in between.
Catch up on all your unmissable TV!
Don't do a Dory… find your way to more great movies.