Play Issue Three – Out Now!
You know it's well and truly summer when all the hottest entertainment news and highlights land in through your letterbox and drop into your email inbox, in the form of none other than Play Magazine.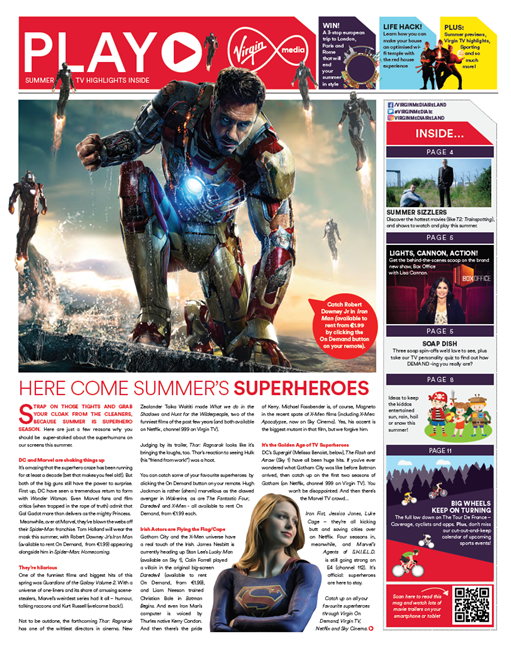 The summer edition is jam-packed with all you need to know about the latest movies and TV shows. Plus, there're interviews, quirky quizzes and epic competitions – Have we caught your attention yet?
This issue gives you the inside scoop on why you should be super-stoked about the superhumans on screen this summer, now that Spider-Man: Homecoming and Wonder Woman are shaping up to hit the big screen. It lifts the lid on the all-new and exciting Red House Experience, going undercover with a real-life Red-House ninja to explain just how you can fine-tune your home into a fully-optimised Wi-Fi temple.
There's a Q&A with Lisa Cannon, presenter of TV3's shiny-new Box Office movie show, about Cannes, her top movies and, er, star-spangled hot-pants! While The Sunday Game's Ciaran Whelan spills the beans on the GAA summer, and also reveals his TV faves. That's not all for sports fans, Play Magazine have created a smashing calendar of upcoming sporting events, so you won't miss a thing this summer.
And that's not even the half of it! The magazine has heaps of ideas for entertaining kids this summer - PHEW! And with The Voice Kids now showing on TV3, we give a hat-tip to some other little 'uns who made it BIG in entertainment.
But hold on a sec, what about all those competitions? Well, we're giving you the chance to win an epic 10-day, three-stop, European trip to London, Paris and Rome so you can end your summer in style! There's also a chance to nab yourself the ultimate supercar driving experience at Mondello Park, plus heaps more competitions inside.
Haven't laid eyes on the mag as of yet? Well, what are you waiting for? Click here to read the online version now.

Related entertainment news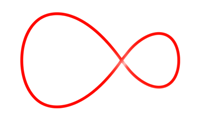 Related entertainment news
Highs, lows and everything in between.
Catch up on all your unmissable TV!
Don't do a Dory… find your way to more great movies.