Seven Questions We Need Answered As Ozark Returns
It was one of last year's best new shows, and an unexpected summer treat – right on queue, Jason Bateman's superb Ozark is back for another run! The second season of the nailbiting crime drama lands in its entirety next Friday, August 31, on Netflix (Virgin TV 999).
To say we've got a lot of questions that need answering is an understatement; we've spent more than a year thinking about it, after all! We've selected seven of the burning issues we want the show to tackle as it enters its second series...
WHO'S GOING TO DIE?
OK, so this one's pretty straight forward; the trailer clearly shows the Byrdes in funeral mode. Star and creator Jason Bateman has also spoken about killing off characters in the second season. Death is always lurking somewhere nearby in this show, of course, so it's not exactly a shock that the body count will continue to rise – we're just wondering for whom the bell will toll?
IS THE ANSWER ON THE WATER?
A riverboat casino! Of course, it's the perfect solution to everybody's money-laundering needs, right?! Well, Marty and his 'business partners' appear to think so – but forgive us if we're a little sceptical. Look, we'll happily eat humble pie in a few weeks time if it's all plain sailing, but we reckon this is a plan they might struggle to keep afloat…
WHOSE SIDE IS RUTH ON?
While the Missouri backwaters had no shortage of intriguing characters, nobody was more captivating than the ruthless Ruth Langford. Last seen offing a pair of uncles – not likely to be a popular move with her dad, you reckon! – and positioning herself as more friend than foe to Marty, she's as clever and duplicitous as any of the other wildcards. Like the bobcats just hanging about on her property, we don't have a clue what we should expect – but we imagine it's going to be worth keeping an eye on!
IS RACHEL GONE FOREVER?
Well, we're going to answer our own question here and say 'almost definitely not'! The owner of the Blue Cat Lodge made off with a massive chunk of the cartel's change – which Marty still hasn't copped – and knows she likely has the leverage to get her hands on more. She also probably doesn't know quite how much trouble she could land herself in if she does reappear. It's a pretty compelling situation, then!
CAN THE FAMILY STICK IT OUT?
The Byrdes went through the ringer in Season One. Marty has enough troubles for the lot of them, of course, but from Wendy's real-estate exploits to Charlotte's struggles to settle in and Jonah, erm…yeah, then there's Jonah – we don't really know what's going on with that little dude – there's a lot to manage. Something tells us that the new business partners, projects and police sniffing around aren't going to help the clan keep it all together…
WHAT'S UP WITH MASON?
The local pastor is an unlikely character to find at the heart of the murky criminal underworld, but Mason Young is in it up to his eyeballs! He knows more about Marty and the Snells than most, but (obviously!) has a little more morality and integrity than the average cat. Will he try to bring them down, or will the seedy side of things simply be too much for him to take? We can't wait to see…
WHO ARE THE NEW ARRIVALS?
We've already been told that a high-powered attorney working for the cartel is going to ruffle feathers – but who else can we expect to meet? Del needs to be replaced as the eyes and ears of the cartel, of course, and we're pretty confident there'll be a few more faces to get used to before the season is out. Last year saw some late arrivals stealing the show, so we're bracing ourselves for more surprises this time!
Get your red-hot entertainment fix with a TV, broadband and phone bundle from Virgin Media – click here to find out more.
Good things come in threes!
Get Virgin TV, Broadband and Home Phone for as little as €49 a month for 12 months. Out of this world entertainment for a whole lot less!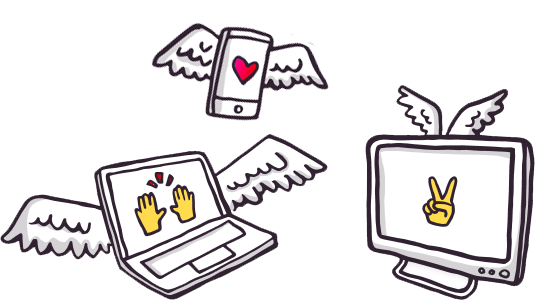 Related entertainment news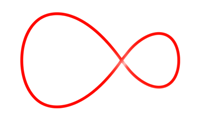 Related entertainment news
Highs, lows and everything in between.
Catch up on all your unmissable TV!
Don't miss a second of the action
find your way to more great movies.