From Movie Star to Musician – The Best (and Worst) of Hollywood Efforts
Watching Juliette Lewis star alongside Ryan Phillippe in the fantastic Secrets and Lies – which has just arrived on Virgin Box Sets – is a reminder of her acting abilities; listening to the raucous music she's made with her band, The Licks, proves that she's just as accomplished as a rock queen. Some people have all the luck, right?
Of course, she's not the first Hollywood star to trade big-screen exploits for main-stage dreams – but for every success, there's a horror story! Here are some of the best and worst multi-taskers we've come across over the years.
JARED LETO
Winning an Oscar, as he did for Dallas Buyers Club, is impressive on its own; combine it with his worldwide success as frontman of Thirty Seconds to Mars, and it's downright astonishing.
ZOOEY DESCHANEL
While she's made kooky characters in TV and film a speciality, it turns out the New Girl star had a hidden talent all along. Joining with alt-folkster M. Ward to form She & Him, she's garnered huge praise from the music press too.
LINDSAY LOHAN
We reckon it's fair to say that LiLo has made her share of bad decisions over the years, right? Either way, taking on the pop world was definitely not a great move.
DAVID HASSELHOFF
We don't want to hassle The Hoff – honestly! – but his ventures in the world of music have been altogether cringeworthy. Still, at least he's big in Germany, eh?!
JACK BLACK
No stranger to making us laugh with his screen roles, the bearded funnyman also has a penchant for tickling ribs as one half of mock-rock duo Tenacious D.
STEVEN SEAGAL
When he's not busy being an action star – or befriending Vladimir Putin – the blues guitar comes calling. But with songs including – ahem – 'Talk to My Ass,' and – ahem again – 'Alligator Ass,' a lot of his stuff stinks (geddit?!).
SCARLETT JOHANSSON
As well as being one of Tinseltown's most sought-after actresses, she got a lot of attention in the music world with her 2008 Tom Waits cover album. Of course, a few David Bowie cameos didn't hurt. Who knew?
RUSSELL CROWE
There's no arguing with his silver-screen credentials, but we're a little less than blown away when he gets tuneful. We'll give him this though; 30 Odd Foot of Grunts is a great name for a band!
Check out Secrets and Lies, along with a whole host of other incredible shows, via Virgin Box Sets right now by simply clicking the On Demand Button on your remote.

Hollywood's best and worst multi-taskers

Related entertainment news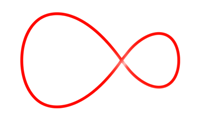 Related entertainment news
Highs, lows and everything in between.
Catch up on all your unmissable TV!
Don't do a Dory… find your way to more great movies.