The Documentaries Everyone's Talking About Right Now
Yes, we're crazy for comedy and devoted to drama, but we also adore good documentaries – and there's positively loads of brilliant ones out there right now! In fact, some of them have really captured the imagination far and wide; and you wouldn't want to miss out on the conversation, now would you?! With that in mind, we've picked out five examples of fabulous factual programming you need to watch post haste!
EVIL GENIUS
Available now on Netflix
An attempted bank robbery in Pennsylvania turns out to be just one tiny part of an extraordinarily complex plot – we're not going to give the game away, but we promise you'll be stupefied! Trey Borzillieri followed the case in real time, which means we get a front-row seat as the conspiracy unfolds – as well as incredible access to some of the central players. It's unmissable stuff…
CARRY ON BRUSSELS
Wednesday at 10pm, Channel 4, Virgin TV 111
OK, so Brexit might be boring as sin – but inside the walls of the European Parliament, it's a little more exciting! This series beds in with a handful of the UK representatives at the continental congress – including the absolute hero who held a "He's lying" sign behind Nigel Farage! – to see how the withdrawal process is going down behind the scenes; if nothing else, it's enough to make politics seem a bit more interesting!
NOVEMBER 13
Available now on Netflix
The horrific terrorist attacks in Paris three years ago come under the spotlight in this deeply affecting three-parter . Hearing from survivors, first responders and politicians, as well as others touched by the tragedy, it goes beyond the headlines to tell the human stories that all-too-often go unheard. Jules and Gédéon Naudet were behind the renowned 9/11, and this is another piece of hard-hitting, valuable filmmaking.
WILD WILD COUNTRY
Available now on Netflix We'd have to say they named it well; if there's one word to describe this story, wild would be in! A controversial spiritual leader chooses a town in Oregon as the base for a massive new commune, bringing followers from all over the world. What follows can only be described as one of the most remarkable stories you (probably) never knew about – it's utterly compulsive viewing!
TRUMP: AN AMERICAN DREAM
Available now on Netflix
Some people will feel there's plenty of The Donald on our screens already, while others might not be able to get enough – but whatever your opinion, this is one you have to see. Covering four decades, three wives, and who-knows-how-many controversies, it's proof that there's no end to the revelations regarding The Leader of the Free World; say what you want, but he's nothing if not interesting!
Whether on the box or online, make sure you don't miss a moment's red-hot entertainment – click here for details on our awesome TV, phone and broadband packages!
Good things come in threes!
Get Virgin TV, Broadband and Home Phone for as little as €59 a month for 12 months. Out of this world entertainment for a whole lot less!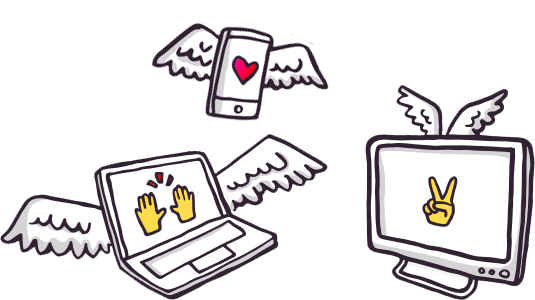 Related entertainment news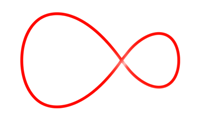 Related entertainment news
Highs, lows and everything in between.
Catch up on all your unmissable TV!
Don't miss a second of the action
find your way to more great movies.