Flying The Flag – The Irish Oscar Hopefuls
The Academy Awards are always the centre of attention for film fans and there are four extra-special reasons for Irish movie buffs to look forward to March 5th this year. (You can catch all the action on RTE by the way!) Check out our homegrown hopefuls headed to Hollywood this weekend, and cross your fingers that they'll have the rub of the green on the night!
MARTIN MCDONAGH
Leading the charge this year is the writer and director of Three Billboards Outside Ebbing, Missouri (Yes, we're claiming this London-born Irishman!) which is up for no less than seven awards. Best Picture, of course, is the real blue riband category, but McDonagh himself is also in with a shout of Best Original Screenplay honours. He already has one statuette on the mantelpiece – his short film Six Shooters was honoured in 2006 – and his wonderful In Bruges was nominated in the screenplay section in 2009.
A LITTLE TRIVIA: If the film earns an Oscar, Three Billboards will be the first with a comma in the title to claim a prize since 2001's Best Animated Feature went to Monsters, Inc.
SAOIRSE RONAN
Her phenomenal performance in Greta Gerwig's coming-of-age drama Lady Bird completes a hat-trick of Oscar nominations for the 23-year-old (seriously, how is she still so young?!) following 2008's Atonement and 2016's Brooklyn. Two years ago, it was an Irish director indirectly responsible for missing out – Lenny Abrahamson's Room providing Brie Larson with the winning role – and this year could follow a similar pattern, with Frances McDormand's tour de force in Three Billboards likely to triumph.
A LITTLE TRIVIA: Ronan isn't Carlow's only Oscar-related claim to fame; last year saw unsuspecting tourists Tom and Lisa Lucas, from the tiny townland of Crossneen, in the spotlight thanks to Jimmy Kimmel's hilarious skit.
DANIEL DAY-LEWIS
Daniel Day Lewis has been an Irish citizen since 1993, so at this point it's fair to say he's one of our own! The Wicklow resident's outstanding performance in Phantom Thread was a bittersweet watch; he had announced ahead of its release that it would be his last role before retirement. At 60 years of age, he probably deserves to put his feet up (we'd do the same!) but as a three-time Best Actor winner, he is nothing short of a god within Hollywood circles. It seems only right that his last performance, as a fashion designer in 1950s London, would receive a nod. Actually, scratch that; how much more right would it feel if he won? Gary Oldman looks to have his name on the statue already, but stranger things have happened…
A LITTLE TRIVIA: The legendary Katherine Hepburn won four acting awards at the Oscars, so this ceremony could see Day-Lewis equal that extraordinary record.
CARTOON SALOON
The Kilkenny animation studio are no strangers to Hollywood's biggest night – their two previous full-length efforts, The Secret of Kells (2009) and Song of the Sea (2014) have earned nods in the past. Directed by Nora Twomey, their latest is a visually stunning adaptation of Deborah Ellis' bestselling novel, which has won rave reviews on both sides of the Atlantic. The odds are stacked in favour of all-conquering Pixar flick Coco, but surely it's only a matter of time before a gong is bound for the Marble City.
A LITTLE TRIVIA: Though it's far from a kids movie, your little ones may well be big fans of Cartoon Saloon already; they're responsible for the internationally renowned series Puffin Rock.
Good things come in threes!
Get Virgin TV, Broadband and Home Phone for as little as €59 a month for 12 months. Out of this world entertainment for a whole lot less!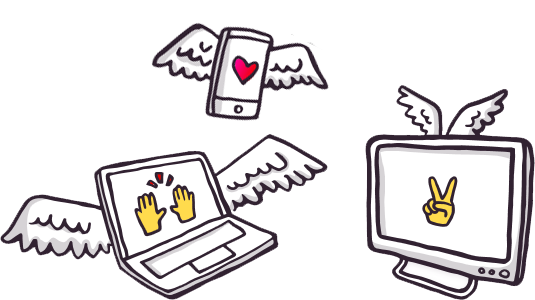 Related entertainment news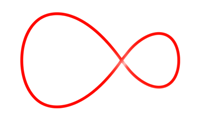 Related entertainment news
Highs, lows and everything in between.
Catch up on all your unmissable TV!
Don't miss a second of the action
find your way to more great movies.