Imposters Is THE Show You Need To Watch – And Here's Why
The second season of Imposters has just kicked off exclusively on Virgin Box Sets – and the blacker-than-black comedy is just smart, sharp and downright hilarious as ever! It's built up a cult following for good reason – and if you haven't yet given it a shot, then you'll be happy to know there's still plenty of room on the bandwagon for you to hop on! So, why is Imposters the show you need to watch? Well, we can explain…
THE LEAD CHARACTER IS BRILLIANT
Inbar Lavi plays the lead character in the show. That character's name? It's Maddie Jonson. Or Ava. Or maybe Alice. CeCe on occasion too. And even Saffron from time to time! Yes, the consummate con-woman goes by more monikers than Puff Daddy and more looks than Madonna – and seems determined to build up a fortune to match both! She's the ultimate anti-heroine, and it's hard to know whether to root for her or against her – whichever side you take, though, she's still a compelling character!
UMA THURMAN IS INCREDIBLE
If there's one thing we know Uma Thurman can do, it's play a hard-nosed, butt-kicking woman who takes rubbish from nobody. You'd have to figure, then, that the show's creators had a shortlist of one when it came to casting the mysterious character in hot pursuit of our fugitive con. Bringing the same level of quiet intensity that made The Bride such an iconic figure in film history, every scene that she's in sizzles – and with her guest appearances stretching into the second season too, we can't wait to see her more!
WE WILL SHOCK YOU!
The twists and turns of the story are hard to predict, but very easy to enjoy, as the tangled web woven by Maddie unfurls before our eyes. It's an ambitious show, for sure – and the fact that it works is in no small part down to plotting that's as tight as a drum skin. Whether it's the hair-raising chase or the terrifically tricky tactics that keep the con-woman on the loose, it's an exquisitely constructed show that embraces the silly, the smart and the sensational in equal measure.
THEY BRING THE FUNNY
While there's plenty of drama along the way, the comedy on display is the show's greatest triumph. With slapstick hilarity, risqué gags and dark humour combining to create the most potent of potions, we can guarantee you'll be laughing from the beginning. The funniest moments – in our humble opinion, at least – come when Maddie's victims are brought together by their shared goal of bringing her to justice; like mismatched police pairings, their enforced teamwork makes for some priceless viewing.
IT WON'T TAKE FOREVER
If the idea of getting caught up sounds like a lot of work, worry not; with ten episodes in the first season, you'll be right where you need to be in no time! Add in the fact that each instalment is a rapid-fire fix of thrills and spills, and you've got a show that's just built for a binge. Already, the second season has shown it's ready to buzz along just like the first, so you really don't want to let one of the most exciting shows on the box right now pass you by!
Good things come in threes!
Get Virgin TV, Broadband and Home Phone for as little as €59 a month for 12 months. Out of this world entertainment for a whole lot less!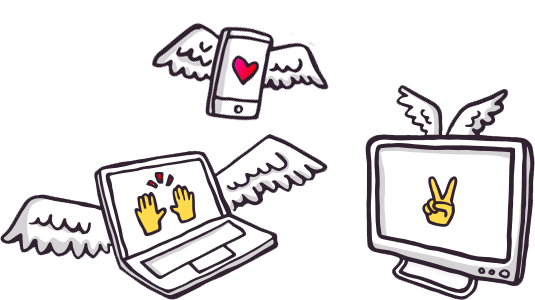 Related entertainment news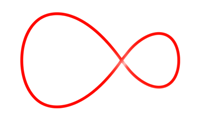 Related entertainment news
Highs, lows and everything in between.
Catch up on all your unmissable TV!
Don't miss a second of the action
find your way to more great movies.