Eight X-ceptional Facts To Celebrate The Journey To The iPhone X
The iPhone X is, quite simply, a masterpiece – and if you're reading this very article on one, we're sure you'll agree. From the delectable design to the tremendous technology, it's been a pretty crazy journey to get here. We've gathered a bunch of quirky tidbits to give you some food for thought!
The first mobile phone was developed by Motorola in 1973 – though the original of the species wasn't quite like what we know today. It weighed well over a kilogram, and its battery managed just 20 minutes of talk time. It was another ten years before phones were made available commercially.
Having a top-quality camera in our pockets is now par for the course, but it's less than two decades since the technology appeared. The first camera-phone was released in 2000 – and it's safe to say it changed the game!
There's a ton of big bands and musicians who've made silly money from selling ringtones, but there's only one ringtone that managed to crash the music charts! Love him or hate him, you can't ignore him – it's Crazy Frog…
•
January 9th 2007 is a day that will go down in history; that's when Steve Jobs revealed the very first iPhone. He said: "today, Apple is going to reinvent the phone" – and it's hard to say they didn't manage it!
How do Apple count? Six, seven, eight…ten! Yes, there is no such thing as the iPhone 9 – but it's not because they lost their place; instead, the iPhone X refers to its release some ten years after the original.
The iPhone X display has a better-than-HD 2436×1125 pixel resolution; to put that in perspective, most televisions ten years ago weren't that sharp!
A study in 2015 showed Ireland had more than 5.7 million active mobile phones…while having a population of about 4.5 million! Now that's what we call well connected!
We all know the feeling of being afraid of not having coverage – but did you know there's a name for it?! Nomophobia is the fear of being unable to make or receive calls on your mobile – just don't expect your doctor to take it seriously!
For those who fancy getting in on the action, the iPhone X can be yours from as little as €399 upfront on an unlimited plan – see Virgin Mobile to find out more.

Good things come in threes!
Get Virgin TV, Broadband and Home Phone for as little as €59 a month for 12 months. Out of this world entertainment for a whole lot less!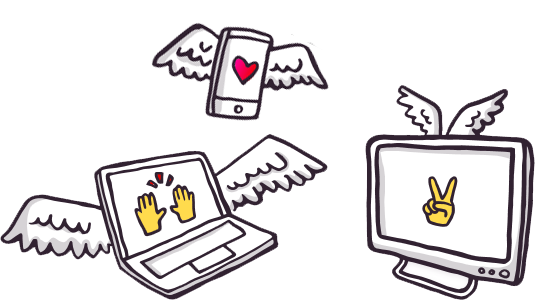 Related entertainment news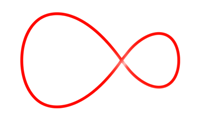 Related entertainment news
Highs, lows and everything in between.
Catch up on all your unmissable TV!
Don't miss a second of the action
find your way to more great movies.