Academic Research – The Oscar-Nominated Films You Can Catch Right Now
The countdown to the 90th Academy Awards is in full swing, as the great and good of Hollywood cross fingers, toes, and a lot more besides in the hope that their names will be read out come March 4th – and hopefully not read out in error either, Faye Dunaway…
If you're looking to get a bit of revision in before the ceremony, you don't need to worry about hightailing it to your nearest cinema – a whole raft of titles battling it out for the coveted gold statuettes can be enjoyed from the comfort of your own couch! So grab the popcorn and your scoring cards; here are some of the films for your consideration this year…
MUDBOUND
Supporting Actress, Adapted Screenplay, Cinematography, Original Song
Available on Netflix now
The period drama was passed over by the major studios, who felt it was too long – now there's some egg on their faces! Following a pair of World War II veterans returning to rural Mississippi, it's a timeless tale of class, race and the struggle to leave the past behind. Mary J. Blige bagged a pair of Oscar nods – for her role, of course, but also for her track 'Mighty River' which appears on the soundtrack – but perhaps the most notable nod went to Rachel Morrison, who becomes the first female nominated in the Best Cinematography category; for this stylishly shot epic, she certainly deserves it!
BLADE RUNNER 2049
Cinematography, Visual Effects, Production Design, Sound Editing, Sound Mixing
Available to rent On Demand now, from €4.99
A single glance at the wondrous achievement that is the follow-up to 1982's seminal sci-fi thriller is enough to know that it's a technical masterpiece; little wonder, then, that the Academy raced to recognise the achievements on show here. Expansive and engrossing, the effort to avoid all-out war between humans and androids takes place in one of the most striking worlds ever committed to screen, and the sheer scale of the film is breathtaking. Draw the curtains and turn off the phone; this is one to demand your full attention!
ICARUS
Documentary
Available now on Netflix
On the eve of the Winter Olympics, this fascinating film which shines a light on the astonishingly murky world of drugs in sport should be compulsory viewing. What begins as an experiment by documentary maker and keen amateur cyclist Bryan Fogel quickly becomes a tangled web of government conspiracy, crime and even death; if it weren't real-life you'd wonder how anyone came up with it!
BABY DRIVER
Editing, Sound Editing, Sound Mixing
Available to rent On Demand now, from €4.99
Edgar Wright's unfeasibly cool crime caper is driven by the rollicking soundtrack that accompanies it; little wonder, then, that the audio alchemy won favour with the voters. Tracking getaway driver Baby as he attempts to extract himself from the dodgy world of crime, it's a film that moves almost as quickly as the speed-freak behind the wheel, skilfully portrayed by the understated and inscrutable Ansel Elgort. Heart-pounding, yes – but also toe-tapping!
HEROIN(E)
Best Documentary Short
Available on Netflix now
Balancing heartbreak and hope, this timely film tells the story of an industrial town in the United States that's become the focal point of the nation's opioid epidemic – and how three local women are looking to change things. A firefighter, a judge and a charity worker are front and centre in a piece that doesn't shy away from the dark realities of drug problems, but also gives reason for optimism; given that the topic has been oft-discussed by America's political leaders of late, it says a lot that this is a story that often goes untold…
Good things come in threes!
Get Virgin TV, Broadband and Home Phone for as little as €64 a month for 12 months. Out of this world entertainment for a whole lot less!


Related entertainment news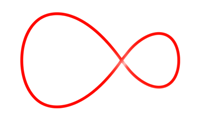 Related entertainment news
Highs, lows and everything in between.
Catch up on all your unmissable TV!
Don't miss a second of the action
find your way to more great movies.