Five Reasons We Cannot Wait For The Young Offenders To Hit TV
One of the Irish cinema hits of the last decade, The Young Offenders was, as the heroes of the film would say themselves, pure daycent – and if you're not from Cork, that means simply phenomenal! The adventures of hapless Cork teenagers Conor and Jock was heartwarming and hilarious, the only question being when we'd get to see the terrible twosome again.
In the interim, we've been enjoying their big-screen adventure on Netflix, but Thursday at 9.30pm on RTÉ2 will see the Rebel County's finest return to our screens for their first TV series! What to expect? Well, we certainly know why we're so excited!
FUNNY BUSINESS
Let's not beat around the bush – the film was one of the funniest this country has ever seen. Peter Foott wrote a priceless story, told it with a razor-sharp script, and the performances left audiences rolling in the aisles. In a nation never sort of comedy brilliance, this raised the bar to a whole new level, and we're planning on wearing our tightest belts to make sure our sides don't split again this time round!
BROTHERS IN ARMS
Troublemaking chancers they might be, but Conor and Jock had the sort of relationship that couldn't help fail to fill you with joy. Whether helping each other through their imperfect home lives, bantering the days away overlooking the city or, erm, attempting to cash in on the greatest cocaine seizure in Irish history (!), they're a double-act par excellence – and we can't wait to tag along once more!
THE ROAD AWAITS
We know where they come from – Cork, bai! – but the question is where will they go? The movie, after all, saw the pair pedal their way on a madcap caper; we can't help but wonder if their sights will stretch beyond their hometown once more! Just think; those two unleashed in the Big Smoke of Dublin? Or jawing with longtime Kerry rivals in Killarney? Or even (and could you imagine) jumping on a plane and bringing their unique charms to foreign climes?! Either way, we want to see what goes down!
MUM'S THE WORD
One of our favourite parts of the movie was Conor's merciless mother, Mairead. Never slow with a biting comment – considerably slower with a compliment, in fact! – she's certainly a character…though one look at her son probably told you that! She ended up being a hero by the conclusion, but we'd certainly enjoy seeing more of her this time – a closer look at life in the MacSweeney house is certainly something to look forward to!
PUT A CORK IN IT
It's a cliché to mention the setting of a film as one of its stars, but it's not unreasonable to say that the Rebel City offered plenty first time around. And whether it's the narrow aisles of The English Market or the winding streets of the city's northside, Cork played a blinder first time around – and with everyone from writers to the cast and crew drawn from Leeside, we expect to get a flavour of the People's Republic once more!

Related entertainment news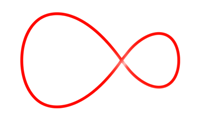 Related entertainment news
Highs, lows and everything in between.
Catch up on all your unmissable TV!
Don't miss a second of the action
find your way to more great movies.