Five Reasons We're Seriously Excited for the Return of Big Brother
There's nothing that says summer more than the arrival of the latest season of Big Brother. It's become a staple of the season, along with sandals and sunburn! We can hear the distant rumbling of tears, tantrums, laughter and betrayal, and that must mean summer 2018 is in full swing.
Season 19 of the beloved reality series is on its way, and you can catch every glorious moment of it on TV3 (Virgin TV 103) from the beginning of July. If that's not enough to have you hogging the telly every evening for the next couple months, we've got a bunch more reasons why we won't be missing a second of this year's return...
1: Back to Basics
However deep your BB obsession goes, you're sure to remember the craziness of the early seasons fondly. If we're to believe the rumour mill, the producers and presenters are with us. There's talk of the show returning to its social experiment roots, so that means less luxury and lie-ins, more chickens, doing laundry with a mangle and naughty meddling courtesy of an even more evil Big Brother.
2: The Diary Room
The stay at the Big Brother House can be a comfortable experience for some
(we'll see about that!), but no housemate can avoid the messy trip waiting for them in the Diary Room. It's the place where it all comes out – Big Brother's deadpan manipulation brings out all the saucy secrets, causes teary breakdowns and pits the housemates against one other.
3: The Housemates
The celebrity edition of the show may have taken over the headlines in recent times, but there's nothing quite like the fireworks when the public get to take centre-stage. Whether you like to follow fan favourites, root for the underdog, or are scheming along with the Nasty Nicks, the civilian Big Brother is a volatile mix that makes for endlessly entertaining (and sometimes just INSANE) viewing.
4: The Presenters
Big Brother wouldn't be half as fun without its presenters – Davina, Brian and
BB's Little B. Dermot left massive shoes to fill – but fear not because the amazing
Emma Willis and Rylan Clark-Neal have been delivering the raised eyebrows, sarcasm and occasional comforting hug since 2011, and they'll be guiding us through the emotional carnage this year as well. Phew!
5: It Could Be All Over, Folks!
It may be nothing new to Big Brother aficionados, but this year sees the show awash in a sea of cancellation rumours (oh no!) This could lead to 2018 being the last time the house is broadcast on our screens. While these mutterings have left us in a state of despair, there is always the consolation: with a series finale, anything goes! Who knows what kind of mischief and mayhem would accompany Big Brother going out with a bang. One thing's for sure – we'll certainly be tuning in to find out.
Good things come in threes!
Get Virgin TV, Broadband and Home Phone for as little as €59 a month for 12 months. Out of this world entertainment for a whole lot less!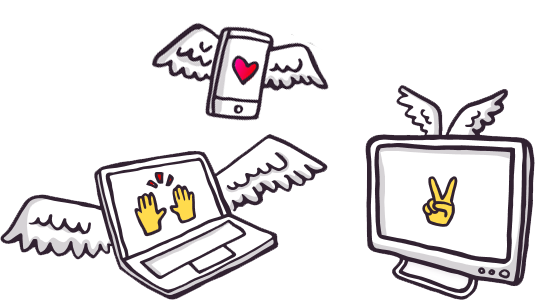 Related entertainment news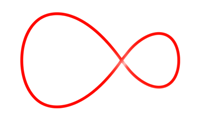 Related entertainment news
Highs, lows and everything in between.
Catch up on all your unmissable TV!
Don't miss a second of the action
find your way to more great movies.