Our FAVE Moments from Riverdale Season 2
The epic second season of Netflix's beloved Riverdale is sadly coming to an end. With the whole waiting-a-week-for-each-episode thing, not to mention the heaps of breaks this season, it kinda feels like it's been going on forever (but in a good way, we swear!). So, before we say goodbye, we want to share some of our favourite moments, some you might have even completely forgotten about. Prepare to LOL and swoon...
HELLO HIRAM (Episode 1
After an entire season of hearing about Veronica's infamous mobster father, we finally meet him in the very first episode of season two. Hiram returns from prison a little earlier than expected and surprises his Mija just about as much as he delighted us. If we lived in the Pembroke, Mark Consuelos would be welcome any day!
SHOVE IT, HAL! (Episode 2)
Alice Cooper is one of our all-time Riverdale faves. After the Black Hood bribes Betty into publishing an old newspaper article about her teenage arrest as a Southside Serpent, she certainly doesn't cower. Instead, she makes one hell of an entrance at the SoDale open house, wearing a sassy snakeskin number and a golden snake around her neck. It's safe to say she turns quite a few heads!
JINGLE JANGLE (Episode 5)
When Veronica's old pal Nick St Clair pays a visit to Riverdale, she shows him a good time under Daddy's orders. The gang meet in Nick's hotel room, and before the more sinister evening events take place, we get one pretty hilarious scene with Cheryl and Kevin dancing, having had a little Jingle Jangle. Try not to laugh, we dare ya!
I WAS BORN FOR THIS MOMENT (Episode 6)
Forget Betty Cooper and Veronica Lodge, Cheryl Blossom is the true queen of Riverdale. She's smart, sassy and she certainly knows how to get what she wants. When Archie and Jughead are set to drag race the Ghoulies, the red-headed Vixen steps in and snatches Toni's place as flag girl and boy, is she magnificent!
NANA ROSE TO THE RESCUE (Episode 17)
Make way for Riverdale's new hero, Nana Rose Blossom. Penelope and Uncle Claudius leave her alone in front of the TV and she hops out of her chair and drags herself across the room to reach the phone to contact Toni and to tell her about Cheryl's whereabouts. Plus, we couldn't get enough of the intercom announcement at school. Who's Anonnette Topaz?!
YAY FOR CHONI (Episode 17)
After all that teasing, the moment we'd all been waiting for, finally came in episode 17. Having finally cracked what Nana Rose Blossom was talking about on the phone, Toni and the squad head for the Sisters of Quiet Mercy to rescue Cheryl. They raid the building and when Toni finds her, they finally get their moment and kiss.
Psst… You knew that Virgin TV customers who have a Netflix subscription can watch Netflix on channel 999, right? For more info about Virgin TV and all its perks, click here.
Good things come in threes!
Get Virgin TV, Broadband and Home Phone for as little as €59 a month for 12 months. Out of this world entertainment for a whole lot less!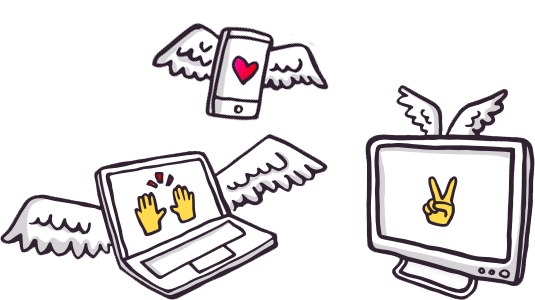 Related entertainment news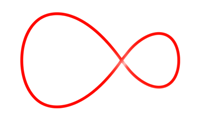 Related entertainment news
Highs, lows and everything in between.
Catch up on all your unmissable TV!
Don't miss a second of the action
find your way to more great movies.