Fool me once… Top TV fools for the day that's in it.
April Fools' Day is a weird tradition, isn't it? It actually has a few origins, including the Ancient Roman prank tradition of "Hilaria," practical jokes played by the American Pilgrims on pagans (as helpfully re-enacted in The Simpsons) and/or age-old European fights about when calendar years began (oh the hilarity!).
To celebrate April Fools' Day, we're not going to play any pranks on you, so you can relax. Instead, we're taking a look at our favourite fools in film and TV, and where you can find them. Let's start with one of our favourite comedies of all time…


The Jerk
God we love this film. Steve Martin plays the innocent, nice, but hopelessly dumb Navin (sounding like "Nathan" not "Navan"). Navin's rags to riches to rags story is a simple tale of a man who discovers that he's both white and adopted on the same day, and then ventures out to find his fortune. Highlights of this cute, goofy and often hilarious film include Navin's work in a county fair, a loveable dog with a vulgar name and the forbidden act of "cat juggling".
Interestingly, this super-silly film has some high-brow connections: The title was inspired by a classic Russian novel, Dostoyevsky's The Idiot, and legendary filmmaker Stanley Kubrick was a huge fan of The Jerk, and even wanted to work with Martin after seeing the film.

The Simpsons
We'll be the first to admit that The Simpsons is not quite the work of genius that it once was. But spellbinding old episodes frequently still appear on RTÉ 2, Channel 4 and Sky One. What's left to say about pop culture's most beloved fool Homer Simpson? We have the theory that Homer is so adored because his passions are everyone's passions, only greatly exaggerated: naps, TV, food and of course, free shower curtains.
Dumb and Dumber
Jim Carrey was at the height of his career and his powers when he made this high-octane, hilarious slapstick comedy. Jeff Daniels, cast against type, was just as good in the co-lead role.
The slim plot follows Harry and Lloyd as they travel across country to return a briefcase to its beautiful owner (Carrey's then girlfriend, Lauren Holly). Cue scatological humour, word play and an abundance of cheap laughs. Its sequel didn't quite live up to the original, but it still had its moments.
The Jerk is available On Demand, Dumb and Dumber To is now on Netflix. The Simpsons is on Sky One every weekday at 6pm with new episodes on Sunday at 6.30.


Stay inside on April Fools' Day and check out these gems.
Also, did you know "Gullible" isn't in the dictionary?


Related entertainment news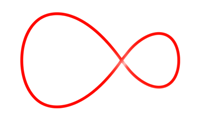 Related entertainment news
Highs, lows and everything in between.
Catch up on all your unmissable TV!
Don't do a Dory… find your way to more great movies.