Five Reasons Why We Can't Wait For Stranger Things
It turned our world upside-down when it arrived on screens last year, and now it's back for more. While we don't want to seem presumptuous, we're betting that we're far from the only ones hyped to see Stranger Things pedaling its way back onto our screens – and just in time for Halloween too!
If you watched the first series then you'll need no explanation as to why it's one of the most anticipated events of the year. And if you haven't, then what are you waiting for?! Channel 999 is where you'll find Netflix on your Virgin box, and where you'll find a show that's been rightly acclaimed as some of the decade's most compelling television.
An exhaustive list of reasons why we're so psyched for the show's return would probably take until mid-November to complete – but as a taster, try these on for size…
THE BOYS ARE BACK IN TOWN
Mike, Dustin and Lucas are the embodiment of youthful energy; innocent yet brave, and loyal to a fault, the mission to find their fourth musketeer Will was one we couldn't help get behind. Even if you're occasionally irked by child actors, there's nothing not to love here (especially Dustin, basically a teddy bear in human form) and we can't wait to hang out with them once more.
ELEVEN UP
Where did she come from? Where did she go? We're not going to go into full 'Cotton Eyed Joe' mode here, but there's just so many questions surrounding the mysterious heroine of the first series. We're promised that more details will be revealed in this second stanza, but you can guarantee that it won't all be smooth sailing either; while we might love her, it can't be denied that trouble seems to follow the girl around...
DO YOU HEAR WHAT I HEAR?
It's hardly a secret that strong sonics can add loads to any show – and the retro-tactic synth soundtrack that pervades Stranger Things is amongst the best we've heard in ages. Jean Michel Jarre and Giorgio Moroder would be proud of the effort, that effortlessly transports viewers into the middle of the 80s; throw The Bangles, New Order, Peter Gabriel and liberal use of The Clash's 'Should I Stay Or Should I Go', and your ears will be kept very happy indeed!
RYDER AT THE GATE
To be brutally honest, Winona Ryder's career this millennium hadn't quite matched her heyday during the 80s and 90s; that all changed here. There's scarcely a square-inch of scenery that she doesn't sink her teeth into, but rather than grating or taking from the show, it's instead a masterclass in emotional melodramatic. Chief of Police Jim Hopper (David Harbour) provides a solid yin to her yang too – a potent combination!
BARB
So…er…have we just forgotten about Barb? Nancy's bestie mightn't have been the coolest, we'll grant you, but still – someone should really try to find her. Just sayin'…
Want more of the good stuff?
Sign up for marketing and get all the latest and greatest Customer news from Virgin Media Ireland


Related entertainment news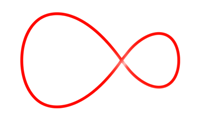 Related entertainment news
Highs, lows and everything in between.
Catch up on all your unmissable TV!
Don't do a Dory… find your way to more great movies.