HUGH DA MAN! FIVE REASONS TO LOVE HUGH BONNEVILLE
This month we've been highly impressed by the historical drama Viceroy's House, which has just landed on Virgin Media and is available to rent On Demand from €4.99. It's a visually striking film that marries politics and passion with unusual grace – but the secret weapon is the fact that it stars one of our favourite actors on the planet right now: Hugh Bonneville.
Whether you know him as Lord Grantham, Ian Fletcher, or even Paddington Bear's adoptive dad Mr Brown, there's ample evidence that he's one of the most enjoyable screen presences working today. And if you're still not convinced, we've settled on five reasons why he's such an undeniable hero…
He's the daddy!
As the patriarch of the Crawley family, Bonneville's role in Downton Abbey catapulted him to global success. With his pinky out and the stiffest of upper lips – though frequently showing a heart of gold – his character is at the centre of much of the drama, and it's fair to say he absolutely nails it. We know the show is very dear to him too; he's admitted to stealing telegrams and letters used in the show and framing them in his bathroom at home!
He brings the laughs!
Twenty Twelve, the BBC comedy that went behind the scenes of preparations for the London Olympics, was one of the funniest shows produced on this side of the Atlantic for years. In fact, it was so good that Bonneville's character of Ian Fletcher was quickly placed at the centre of spin-off W1A – and again he brought the house down at every turn!
He keeps the kids happy!
As a sign of his versatility, some of the material he's taken on has been far from high-brow, adult fare. As well as playing Mr Brown in the live action reboot of Paddington – a role he'll reprise in November's sequel – he's also lent his dulcet tones to the imminent Thomas & Friends: Journey Beyond Sodor. While mum and dad might already be fans, he's going to win a lot of little hearts too!
He's got hidden talents!
A few years back he hit the Top Gear studio to have a go at being the Star in a Reasonably Priced Car – and no less an authority than The Stig commented Hugh's natural ability as a driver. And, when perennial jokester Graham Norton took issue with his appearance on the show, he proved he was well able to laugh at himself…
He's just a wonderful person!
While his TV and film gigs get the unequivocal thumbs-up, it turns out he's a bit of a star when the cameras stop rolling too. As well as supporting an inner-city mentoring program in London, he's also a patron of WaterAid, and visited towns in India to see the work they do. Just as much of a good guy off-screen as on-, then!
A Hughmungous Thank You from me and from @WaterAidUK - https://t.co/s8gEiBKiOU pic.twitter.com/oHytKSMv1c

— Hugh Bonneville (@hughbon) January 5, 2016
Don't miss another minute!
Sign-up for marketing and get all the latest and greatest Customer news from Virgin Media Ireland

Related entertainment news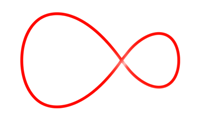 Related entertainment news
Highs, lows and everything in between.
Catch up on all your unmissable TV!
Don't miss a second of the action
find your way to more great movies.