Capture your kids' imaginations with these five brilliant boxsets
Summer is fast approaching! (We're not sure if the same can be said for the warm weather.) One certainty, though, is the extra time the kids will have at home, thanks to school holidays. So for the days that the sun isn't shining (this is Ireland after all!), we've selected some of the best kids' boxsets available On Demand. These can also be watched on your phone, laptop, and tablet to keep the kids entertained while travelling, thanks to the Virgin TV Anywhere app.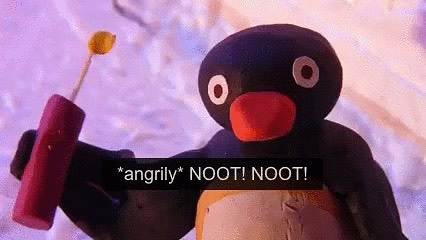 Pingu
Pingu is a happy-go-lucky penguin that lives in the South Pole with his parents and younger sister Pinga. While a good penguin at heart, Pingu can be very mischievous and often finds himself in moments of trouble (not unlike any child then!). Pingu sometimes misbehaves but always learns from his parents and friends, teaching viewers the importance of friendship and trying your best. Age rating of about 4+ to fully comprehend the storylines but younger viewers will still have fun with it.
Rainbow Ruby
Rainbow Ruby tells the story of a very clever and resourceful six-year-old girl Ruby who can transport to Rainbow Village, where all of her toys come alive and reside. Each time Ruby goes to Rainbow Village she must use her creativity to help resolve a problem her toy family are having. Each of the toys has different and exuberant personalities, proving that you can be anyone you want to be. Age rating of about 3+.
Driver Dan's Story Train
Combining animation and real life children, Driver Dan's Story Train has a super interactive set-up. The real life kids appear at the start of every episode and become narrators throughout, commenting on the action and sometimes helping the animated characters out with problems. There are some really endearing characters like Sweetie the panda, Tallulah the elephant, and Hip & Hop (aptly named rabbits!). Children from 4 - 6 years will certainly love this one.
Stella & Sam
Siblings Stella and Sam head on various adventures together, and learn plenty each time they do! Four-year-old Sam looks up to his big sister, Stella, who is nine years of age, and knows everything (in Sam's eyes at least!). Sam is often scared at the outset of new adventures, but Stella always makes sure to look after him; something lovely for sibling viewers to watch together. The adventures all take place in the children's back garden, where everyday objects become far more exciting with a bit of imagination. Age rating of 3+.
Caillou
Caillou (KY-YOO) is a highly inquisitive four-year-old boy with a brilliant imagination. With the help of his friends Leo, Rosie, Sarah and Clementine, Caillou discovers something new and educational every day. He also learns how to deal with his fear of the dark, the importance of sharing, how to have patience and why it's important to be a good sibling. Plenty of lessons packed into one seriously cute show! Suitable for 3+.

Summer fun for the young fam!
All of these kids' boxsets are available On Demand now.


Related entertainment news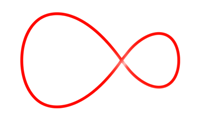 Related entertainment news
Highs, lows and everything in between.
Catch up on all your unmissable TV!
Don't do a Dory… find your way to more great movies.