Grease Lightning! We're Hitting The Road With Drive-In Movie Series
Grab your letterman jacket and wax down that ride – we're off to the drive-in! To celebrate Project Lightning – the rollout of Virgin Media's record-setting high-speed broadband to more and more towns across the country – Wexford Town, Wicklow, Ennis and Dundalk will each host a retro-tastic evening with a screening of an all-time classic; Grease.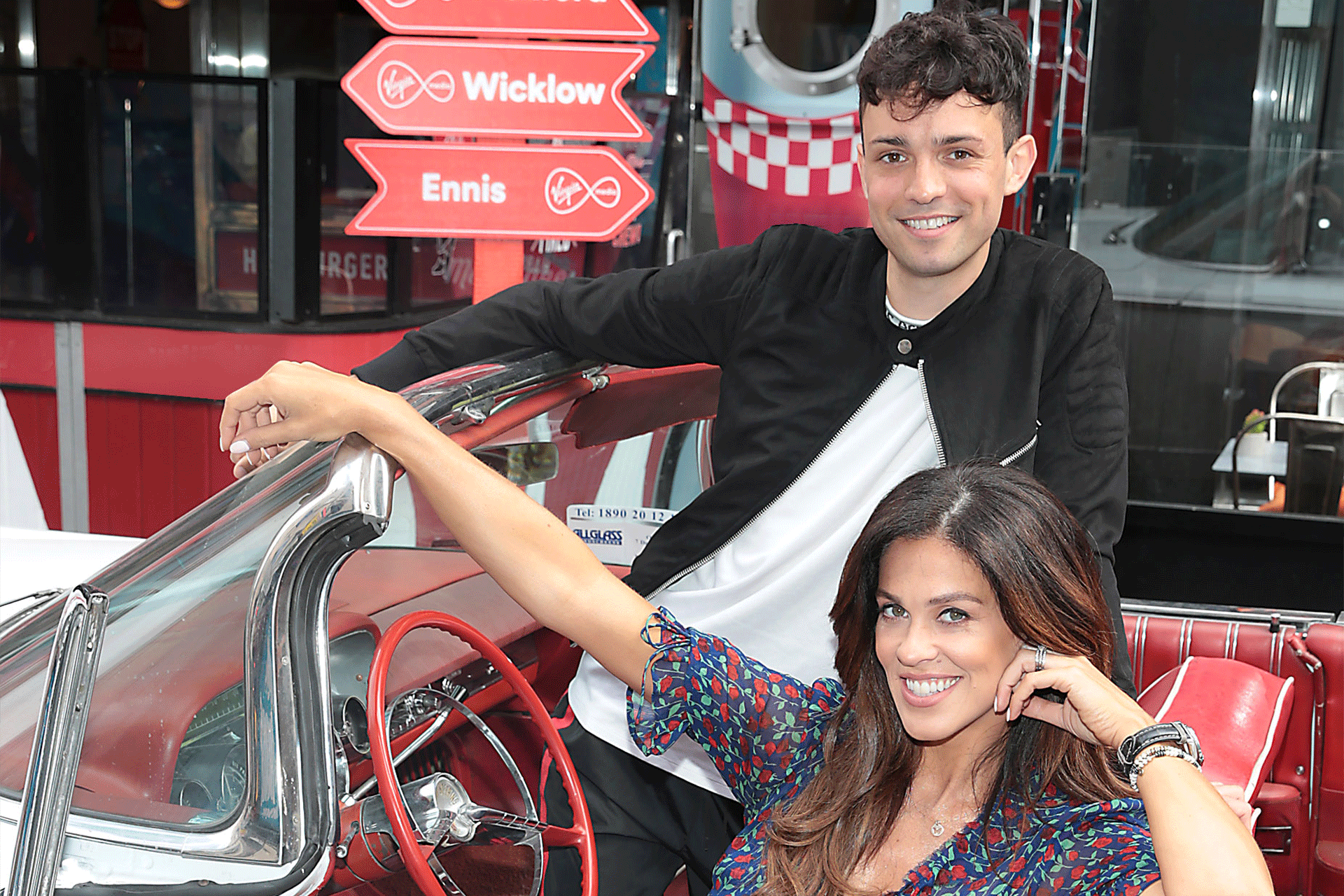 With Europe's largest LED screen in tow, the show will be hitting the road on August 10th. Ahead of that, though, Glenda Gilson and James Kavanagh will be stoking the excitement for the event – not that Glenda needs much encouragement…
"I LOVE Grease!" she exclaims. "You know when you're a kid and you watch the same thing over and over? Well, Grease was my movie. I watched it every day after school, religiously. I still know every word, every song."
And watching it back now? "I'll tell you what; looking at it now, you think, 'Wow – John Travolta had the moves! Look at his hips swinging, haha!' I loved the girls too though, especially Frenchie and Rizzo – they were all such a cool gang."
James, too, can recall seeing it back in the day. "My sister was obsessed with it, so I saw it a lot as well! I love musicals, too, so it's right up my street."
He goes for the iconic 'Grease Lightning' as his favourite tune from the movie, while Glenda is partial to 'You're The One That I Want'. She's enjoying being able to pick her own tunes for now, though; with her first child on the way, she may not be in charge much longer! "In work, I hear all these parents singing kids' songs that are stuck in their heads. I guess that's all ahead of me!"
So what shows are they rushing home to see now? "Power on Netflix is one that we're watching at the moment," Glenda reports. "My husband and I are big box-set people; we always have a few on the go."
James, meanwhile, is hooked on true crime shows – something that continues even when he leaves the couch. "Serial was the first podcast that I listened to, and I loved it; murder mysteries are my thing. I listen to podcasts a lot when I'm doing my bits around the house – cleaning and whatnot – and they're great when you're on a train or anything like that."
And if any readers fancy a tip on what to listen to over the next few weeks, a movie show might be a good idea – because the dynamic duo are going to be quizzing people on their film knowledge as their road trips gets underway.
"I'll be honest," laughs James, "I think even I need to brush up a little bit!" People in the four towns can enter in advance on Instagram (just DM us @virginmediaireland). As well as tickets to the drive-in screenings, you'll also be in with a chance to bag yourself a brand new Virgin Mobile phone - brilliant or what?
Check out all the info on the movie screenings here.
Good things come in threes!
Get Virgin TV, Broadband and Home Phone for as little as €69 a month for 12 months. Out of this world entertainment for a whole lot less!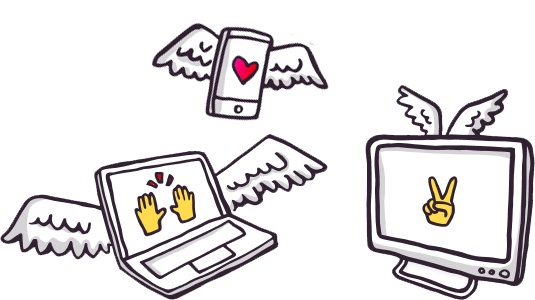 Related entertainment news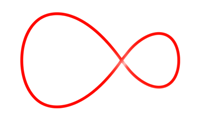 Related entertainment news
Highs, lows and everything in between.
Catch up on all your unmissable TV!
Don't miss a second of the action
find your way to more great movies.