Top dance scenes to get you strutting your stuff
With the Dublin Dance Festival just around the corner, we've chosen some of our favourite movie scenes that are sure to get you ready to hit the dance floor.

'The Twist' - Pulp Fiction
We knew John Travolta could dance, but for most of us, that fact had well and truly drifted out of our minds. Until 1994, that is, when he made his slick comeback in Quentin Tarantino's iconic masterpiece Pulp Fiction.
He and Uma Thurman pull some seriously cool dance moves to Chuck Berry's 'You Never Can Tell' at the Jack Rabbit Slims twist contest. The scene became a huge hit on screen and remains a pop-culture milestone with heaps of shows like Gilmore Girls for instance, still referencing it. Save the next dance for us, huh John?!
'Twist & Shout' - Feris Bueller's Day Off
There's no other movie scene that makes you want to jump up and join in the mischief quite like this! Matthew Broderick twists and shouts his way through the streets of Chicago during the Von Steuben Day parade in this timeless comedy from John Hughes. Haven't seen it? Now's your chance! Might be best to call your boss now to let them know you'll be sick tomorrow.
'Cell Block Tango' - Chicago
Catherine Zeta Jones and Renee Zellweger pulled out all the stops when they played jailbirds in the movie adaptation of the hit Broadway musical Chicago. One of the most memorable scenes was this fantasy sequence, which is basically all legs and lingerie, with Zeta Jones not letting the side down in the dancing department. If all inmates looked like these, everyone would want to be locked up.
'Waterloo routine' - Mamma Mia!
Okay, we're slightly cheating here. It's not exactly a routine, and it's not exactly a dance either, but the point is if Pierce Brosnan – who has all the suppleness of a piece of Irish bog oak – can manage a few twists and turns while wearing platform heels, then there's hope for the rest of us, too.
Shall We Dance
Richard Gere (who, like Brosnan, seems to be related to Pinnochio when it comes to dance finesse) does a manful job of keeping pace with a hot and sweaty Jennifer Lopez, who certainly knows her way around a dancefloor judging by the moves she puts out in this tango scene. Think lunges, and legs wrapped around Gere like a vine. Phew! Where's that fan when you need it!
Airplane! - Stayin' Alive
Jerry Abrahams and the Zucker Brothers adhered to their typical goof-ball style by creating a classic disco dance parody in the hilarious spoof masterpiece Airplane! The comical flashback scene shows two estranged lovers gravitate towards each other in a roadhouse bar. There then follows what could well be an Olympic partner-toss and a dance-spin that would make the cast of Saturday Night Fever proud! Sit back and enjoy as Elaine and Ted lay on the funk!
You can catch Airplane!, Feris Bueller's Day Off and Mamma Mia! on Netflix. Pulp Fiction, Chicago and Shall We Dance are now showing On Demand.



When you demand the best…

Related entertainment news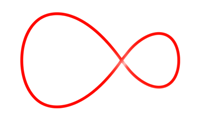 Related entertainment news
Highs, lows and everything in between.
Catch up on all your unmissable TV!
Don't do a Dory… find your way to more great movies.