Top 5 Sports Films On Demand
Summer is coming (though it might not always look like it), so now is the time to get inspired, dust off those runners, and watch some sport films! You can go for a run or something afterwards.
Here are some of our favourite sports films available On Demand or on Netflix.


Creed
At first glance, Creed might look like a cash grab: The spin-off from the Rocky franchise shows the old boxer (Sylvester Stallone, one more time) training a younger fighter. Michael B. Jordan plays Adonis Johnston, the son of Rocky's old friend, Apollo Creed. Adonis finds a new path in life when he starts training with Rocky, and eventually faces down a terrifying opponent.
Yes, we know it's a familiar story, but director Ryan Coogler brings both style and grit to Creed, and Jordan has just as much star power as anyone in the franchise. There's even a sweet love story, as Adonis falls in love with his neighbour Bianca (Tessa Thompson).
Best of the Best
A sometimes corny, but endlessly entertaining film, Best of the Best stars Eric Roberts as a taekwondo fighter with a big tournament on the horizon. If you like rigorous training montages, bitter rivalries, and climactic martial arts throw-downs, this is the film for you! James Earl Jones, and his awesome Darth Vader voice, shows up for a supporting role.
Moneyball
Baseball is not always the most riveting sport to watch, but it's definitely inspired some fine films (from The Natural to Field of Dreams). Moneyball defies the odds further, by telling the story of a statistician. Brad Pitt plays Billy Bean, a man who discovered a new way to choose players and see the potential that others cannot see.
Thanks to an energetic lead performance, a super-smart script (from Aaron Sorkin) and a strangely compelling story, Moneyball is a surprisingly satisfying sports flick.
Kicking and Screaming
Will Ferrell and the legendary Robert Duvall star in this sweet and fun film about a family man, Phil (Ferrell), who takes on coaching a kids' soccer team. This is a wholesome family comedy, with a little sentiment, but it does cover a few relevant topics: How emotionally involved should parents get in their kids' sports? And are we doomed to repeat our parents' mistakes? Don't worry – Ferrell brings his usual intense comic shtick to the field, too!
Shaolin Soccer
This inventive, cartoonish and very enjoyable martial arts/football film became an unlikely international hit back in 2004. Hong Kong star Stephen Chow plays Mighty Steel Leg Sing, a kung fu expert who translates his skill to the soccer pitch. Will he and his teammates triumph against the subtly named Team Evil? The destination might not surprise you, but the journey is filled with beautiful fight and sport choreography and a likable, playful tone.
Best of the Best, Kicking and Screaming and Shaolin Soccer are available On Demand. Moneyball and Creed are on Netflix.



Break a sweat, or bust a side.
Get laughter, action, and adventure with to-be sports classics!

Related entertainment news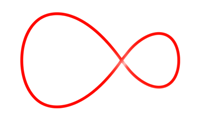 Related entertainment news
Highs, lows and everything in between.
Catch up on all your unmissable TV!
Don't do a Dory… find your way to more great movies.