Alien Covenant And Other Prequels: Test Your Knowledge!
One of the most fantastic, frightening and freaky films of the year has arrived on the Virgin platform – and contrary to reports, we definitely can hear you scream!
Alien: Covenant (available to rent On Demand, from €4.99) is the latest chapter in the legendary deep-space saga, and sees spooks and special effects delivered in equal measure. Ireland's own Michael Fassbender is outstanding in his dual role as androids David and Walter, Katherine Waterston's turn as Daniels is positively Ripley-esque – and whisper it, but some are suggesting the film ranks amongst the finer achievements of director Ridley Scott's iconic career.
It also stands as proof that an amazing prequel can capture imagination like nothing else. It's no easy task to turn the clock back to a time before an epic story that we've all come to know and love – but every now and then it results in a true triumph. We've rounded up our favourite TV and movie sequels below – can you name the original in each case?
Don't miss another minute!
Sign-up for marketing and get all the latest and greatest Customer news from Virgin Media Ireland

Related entertainment news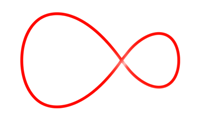 Related entertainment news
Highs, lows and everything in between.
Catch up on all your unmissable TV!
Don't miss a second of the action
find your way to more great movies.