There's something lovely about the international Star Wars celebration: It reflects both affection for an iconic story, and the positive power of the internet.
Star Wars Day (as it's often known) started a few years ago on social media when on the date in question, fans started to greet one another with "May the 4th be with you" (a play, of course, on the line, "May the Force be with you.") and reminiscing about all things Star Wars.


May 4th celebrations kicked off in earnest in Canada in 2011, where a cinema in Toronto celebrated the informal holiday with an "Original Trilogy Game Show," a costume contest (judged by celebrities), and screenings of the internet's best Star Wars tributes, mash-ups, parodies and remixes.
A few months after Disney bought Lucasfilm in late 2012, they started to celebrate the day in their own way, with events at their Disneyland and Walt Disney World theme parks.
Minor League baseball teams followed suit, by wearing Star Wars themed uniforms on the unofficial holiday.
And the day crept further into becoming a legitimate holiday two years ago, when astronauts on the International Space Station marked the occasion with their own Star Wars screening. Science fiction often influences the real world of science, so we wonder if those spacemen and women watched George Lucas's films when they were children, and if they ever imagined they'd become space explorers themselves.
In a similar celebration of geekdom, the LA City Council declared May 25th officially "Star Wars Day" to mark the anniversary of the first film's release date back in 1977. Some of you might know that May 25th is an unofficial Geek Pride Day in some parts of the world, as well as another sci-fi celebration, "Towel Day," in honour of Douglas Adams, author of A Hitchhiker's Guide to the Galaxy. (He outlines the many uses an intergalactic hiker might have for a towel in his most famous book.)
Some especially passionate Star Wars fans even celebrate the 5th of May, better known as "Revenge of the Fifth" (in reference to the underrated Star Wars prequel, Revenge of the Sith).
So whether it's May the 4th, May 5th or May 25th, do feel free to let your geek flag fly in whatever way you see fit: Watch a favourite Star Wars film, answer the phone with a Chewbacca noise or whatever else strikes your fancy.
Just remember that you still have to go to work on May 4th, as it's not an official national holiday, for now!



Transport yourself to a galaxy far, far away.
Rogue One: A Star Wars Story is on Virgin On Demand now!

Related entertainment news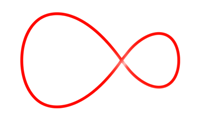 Related entertainment news
Highs, lows and everything in between.
Catch up on all your unmissable TV!
Don't do a Dory… find your way to more great movies.