Six Films You Need To See This Month On Virgin Movies
It might be the dreaded back-to-school time for some, but we don't need anybody to teach us about fabulous film!
Once again, we've gathered the most bombastic blockbusters, cracking comedies, distinguished dramas and superb sci-fi - if you've missed some of the year's biggest films when they were in the cinema, you can catch them from the comfort of your couch with Virgin Movies! Here's six that you really shouldn't skip...
AVENGERS: INFINITY WAR
Available to rent on Virgin Movies from September 3rd from €4.99
It's the nineteenth instalment of the Marvel Cinematic Universe - but we're not kidding when we say it's the most impactful ever. Iron Man, Thor, Hulk, Black Widow and the rest of the gang team up to stop the villainous Thanos from collecting powerful infinity stones, and what unfolds is possibly the most ambitious, shocking and utterly thrilling superhero movie you'll ever see. The world was captivated upon its release - now, it's your turn...
MAKING THE GRADE
Available to rent on Virgin Movies from September 14th from €4.99
If the mere mention of piano lessons brings back memories that leave you sweating, then this delightful documentary will make you rethink everything! Directed by Ken Wardrop, it follows the stories of students – and their teachers – as they tickle the ivories with exams in their sights. It's an exploration of the relationship people have with the instrument, as well as the relationships it creates; Irish filmmaking at its very best!
DEADPOOL 2
Available to rent on Virgin Movies from September 17th from €4.99
The wisecracking mercenary returns with another sterling effort where the only thing faster than the action is his mouth! The smart send-up of the genre is razor-sharp, and the high-octane thrills and spills stack up against the best big-screen capers. The real trump card, however, is Ryan Reynolds, who has never been better than as the hilarious hero at the heart of it all.
ON CHESIL BEACH
Available to rent on Virgin Movies from September 17th from €4.99
The leading lady of Irish cinema, the superb Saoirse Ronan, gives a typically wonderful performance in leading this delicate drama. She and Billy Howle are captivating as a pair of young newlyweds whose start to married life is, er, let's just say 'less than perfect'! Equal parts witty and heartrendering, the adaptation of Ian McEwan's superb novella is a wonderfully touching treat - best have a few Kleenex to hand just in case!
THE BREADWINNER
Available to rent on Virgin Movies from September 24th from €4.99
The animation whizzes at Kilkenny's Cartoon Saloon are back with another spellbinding effort to tell a powerful story that will have the entire family hooked. Based on the bestselling novel of the same name, a 12-year-old girl in Afghanistan is the focus of a movie where the stunning tale is matched by the utterly incredible visuals. For those who believe cartoons are nothing more than Disney flicks, this is one to change your mind; executive producer Angelina Jolie's name might catch the eye at first, but the movie itself will live long in your memory…
SOLO: A STAR WARS STORY
Available to rent on Virgin Movies from September 24th from €4.99
For fans of the greatest film franchise of all time, it's going to be a long wait until the next chapter of the main series in December 2019 - so this is the perfect thing to help bridge the gap! As the title suggests, the impertinent pilot Hans takes centre-stage in a flick that ticks all of the action-adventure boxes a Star Wars film should. Alden Ehrenreich leads a stellar cast including Woody Harrelson, Emilia Clarke and Thandie Newton - though it's Hollywood's finest polymath Donald Glover who truly steals the show…
Get TV, broadband and home phone in one red-hot bundle from Virgin Media – click here to find out more…
Good things come in threes!
Get Virgin TV, Broadband and Home Phone for as little as €59 a month for 12 months. Out of this world entertainment for a whole lot less!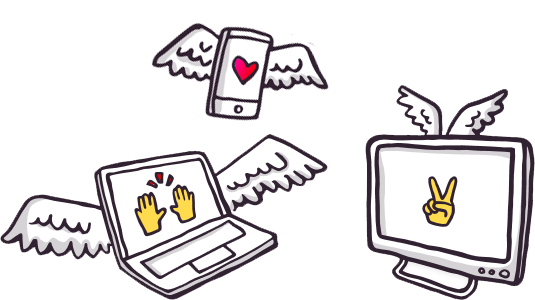 Related entertainment news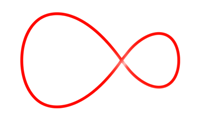 Related entertainment news
Highs, lows and everything in between.
Catch up on all your unmissable TV!
Don't miss a second of the action
find your way to more great movies.