The Six Degrees Of Saoirse Ronan
She's firmly entrenched as one a Hollywood heavyweight, and has established a reputation as being one of the elite leading ladies on the big screen – when she's not teaching Americans how to pronounce her name, that is…
Yes, life's looking pretty good for Saoirse Ronan right now – and she's building up a network of Tinseltown movers and shakers as she goes! Join us as we traverse her career, taking in a few other familiar faces along the way…
LADY BIRD
Available to rent now on Virgin Movies, from €4.99
Greta Gerwig's brilliant coming-of-age dramedy tells the story of Christine 'Lady Bird' McPherson learning some vital lessons as her school days come to an end, with Saoirse simply spectacular in the title role. Scoring a perfect balance between hilarious and heartfelt, it's a movie with buckets of character, thanks in no small part to the dynamic of the McPherson household. LAURIE METCALF is the matriarch of the family – and if you haven't glanced behind the scenes then you may not be aware she fills the same role in…
TOY STORY
Available to rent now on Virgin Movies, from €2.99
One of the most successful – not to mention superb! – family franchises in movie history features the vocal talents of Metcalf as Andy's mum, Mrs. Davis. The ground-breaking (at the time, anyway!) animation and the joyously imaginative story won acclaim all over the globe, but it's impossible to ignore the perfect voice performances that brought the playthings to life in such exciting fashion. Leading the charge as Woody was the inimitable TOM HANKS, who swapped the cowboy hat for a fedora in…
BRIDGE OF SPIES
Available to rent now on Virgin Movies, from €2.99
The Cold War drama – based on real-life events – is another cracking collaboration between Hanks and the directorial don that is Steven Spielberg. Telling the story of a spy swap between the Americans and the Soviets, it's the sort of ultra-tense thriller that will have you digging your fingers into the armrests throughout! It features an Oscar-winning turn from
MARK RYLANCE, who was seen pretty recently in…
DUNKIRK
Now showing on Sky Cinema, Virgin TV 301
Christopher Nolan isn't one to hold back, so you'd better believe that this World War II effort is epic in every sense! The scale is immense, the noise is arresting and the visuals are frighteningly real – it's movie-making that needs to be seen to be believed. It also includes an exceptional ensemble cast, mixing newcomers like Fionn Whitehead and Tom Glynn-Carney with established names like Rylance, Cillian Murphy and TOM HARDY – the last of whom braved the elements in…
THE REVENANT
Available to rent now on Virgin Movies, from €2.99
Alejandro Iñárritu's stunning Western is likely one of the most intense, visceral and affecting movie experiences of recent years; if you're of a delicate disposition, be warned! It's an extraordinary looking work, though, and the performances of both Hardy and leading man Leonardo DiCaprio – who finally collected an Oscar for his efforts – are outstanding. Also excelling is our own DOMHNALL GLEESON, who played a key role in the predominantly Irish cast of….
BROOKLYN
Available to rent now on Virgin Movies, from €2.99
A film that saw Ronan collect her second Oscar nomination, the adaptation of Colm Tóibín's novel builds the type of immersive world you won't want to leave in a hurry! Telling the story of a young Wexford woman who travels to New York to find a new life – and soon finds herself torn between her adopted country and her homeland – it's emotionally rich, deeply romantic, and shines with sincerity. Self-respecting movie buffs should see it no matter where they're from, but for Irish film fans, it's the very definition of required viewing!
Tonnes of telly, fantastic phone deals, and insanely fast internet – click here to find out all about Virgin Media bundles…
Good things come in threes!
Get Virgin TV, Broadband and Home Phone for as little as €59 a month for 12 months. Out of this world entertainment for a whole lot less!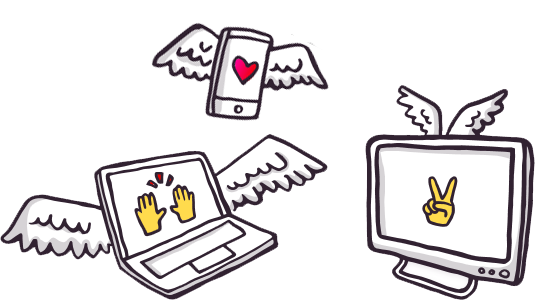 Related entertainment news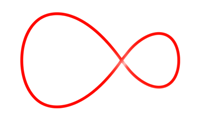 Related entertainment news
Highs, lows and everything in between.
Catch up on all your unmissable TV!
Don't miss a second of the action
find your way to more great movies.