Seven Pacey Characters Who Understand The Need For Speed
We like to think we know a little bit about speed at Virgin Media – indeed, with Ireland's fastest broadband, we think we have proof! You can find out more about bagging super-powered internet right here, but if you need more encouragement, we've assembled a bunch of swift shifters who offer a convincing argument that speed is a must!
YOYO RODRIGUEZ
Marvel's Agents of S.H.I.E.L.D., seasons 1-4 available now on Virgin Box Sets
There's a reason this woman is also known as Slingshot. The crime-fighting crew in this sensational series definitely appreciate the pace, too; her speed might only last for a heartbeat, but when you're a super-powered being that's all you need!
DOMINIC TORETTO
Fast & Furious (2009), available to rent now on Virgin Movies, from €2.99
As the main man of the lead-footed lot, our Dom likes to lead from the front – especially in a drag race! As a skilled mechanic – and, for what it's worth, a pretty nifty carjacker! – he's a wheely useful dude to have when matters turn to motors!
ALBERT STARK
A Million Ways To Die In The West, available to rent now on Virgin Movies, from €2.99
While the Wild West was a little bit early for combustion engines and car racing, it turns out being quick on the draw was the difference between life and death – and in this hilarious comedy, it turns out Big Al has to learn that lesson pretty sharpish!
DERICE BANNOCK
Cool Runnings, available to rent now on Virgin Movies, from €2.99
Whether on the track or at the front of the bobsled, this is a bloke who seems intent on moving at a clip! The lovable story of Jamaica's unlikely Winter Olympics heroes remains one of the all-time feelgood films – and we're happy to slow down to take time to enjoy it again!
LIGHTNING MCQUEEN
Cars, available to rent now on Virgin Movies, from €2.99
The man – or, er, car! – who put Radiator Springs on the map, No. 95 loves little more than burning some rubber. The charming Pixar series brought racing to a whole new (and far younger) audience – it's never too early to preach the importance of a bit of zip, after all!
ANDREW NEIMAN
Whiplash, available now on Netflix, Virgin TV 999
Sure, it starts calmly enough – but once you pass the paradiddles it turns out jazz drumming gets a little more break-neck! In one of the better music films ever made, the tutelage of the terrifying JK Simmons turns this lad into a titan of tempo…though it's a pretty rough journey!
RICKY BOBBY
Talladega Nights, available now on Netflix, Virgin TV 999
Proof that nothing puts the pedal to the metal like the threat of a wild cat, this maverick motor racer is another of Will Ferrell's finest creations. The freewheeling hilarity of the NASCAR driver's riches-to-rags (and back to riches) story is one we could watch again and again…and we have!
Good things come in threes!
Get Virgin TV, Broadband and Home Phone for as little as €59 a month for 12 months. Out of this world entertainment for a whole lot less!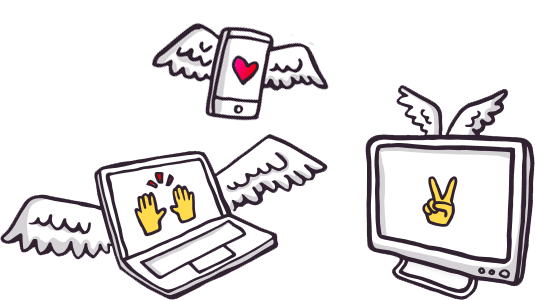 Related entertainment news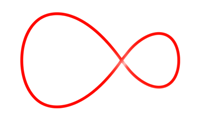 Related entertainment news
Highs, lows and everything in between.
Catch up on all your unmissable TV!
Don't miss a second of the action
find your way to more great movies.