A Wonderful Week Of Fabulous Films – Get Your Daily Dose!
We've all had those Monday blues… and that Friday feeling too! It's fair to say that our mood changes as the week rolls by, and so do the films we want to watch. That's why we've put together a guide to the upcoming week, tailoring the movies to your mood – so whether you're in need of a laugh, fancy fun with the family, or just want a midweek pick-me-up, we've got you covered...
MONDAY BLUES
WHERE'S THE MONEY
Sky Cinema Premiere, Virgin TV 320, 10pm
The hunt for a hidden fortune throws the unsuspecting Del Goodlow from the mean streets to the epicentre of preppy pretension; a college frat house. Plenty of sharp dialogue and a handful of twists and turns makes it the perfect way to ensure your Monday ends with a laugh!
THOUGHTFUL TUESDAY
CALL ME BY YOUR NAME
Available to rent now on Virgin Movies, from €4.99
A beautiful and brilliant coming-of-age drama, it amassed both acclaim and awards by the truckload over the past few months – all of it entirely deserved. Armie Hammer and Timothee Chalamet star in a film that's touching, eye-opening and charming to a fault.
WEDNESDAY = HUMP DAY
PITCH PERFECT 3
Available to rent now on Virgin Movies, from €4.99
If you've hit a midweek slump, then we know a crew to pick you up! The Bellas are proof positive that enthusiasm is contagious, so if the sight of their return to the stage doesn't energise you to make it to Friday then nothing will!
THURSDAY DATE NIGHT
HAPPY ANNIVERSARY
Available now on Netflix, Virgin TV 999
A fresh new arrival on the platform is also a welcome injection of originality to the rom-com formula. Told over a single day, the story of a couple who've reached a crossroads in their relationship mixes sweet and sour moments to paint a picture that's refreshingly real.
THANK GOD IT'S FRIDAY
THE COMMITMENTS
TV3, Virgin TV 103, 9pm
A quintessential Irish classic, Roddy Doyle's hilarious tale of a group of Dubliners who become unlikely soul sensations is inventive, inspiring and incredibly funny. The tunes are actually awesome too – so don't blame us when you're rockin' round the house singing for the rest of the weekend!
SUPER SATURDAY
STAR WARS: THE LAST JEDI
Available to rent now on Virgin Movies, from €4.99
The latest chapter of the seminal intergalactic saga is every bit as fantastic as those that have gone before. Our new heroes Rey and Finn – as well as the villainous Kylo Ren – continue their journey, even crossing paths with the legendary Luke Skywalker. Entertainment simply does not get more epic than this!
SUNDAY EVENING CATCH-UP
FERDINAND
Available to rent now on Virgin Movies, from €4.99
The big bull with a bigger heart charges back onto our screen in this lovable reboot. Bright, bubbly and bursting with life, it's guaranteed to have the entire family hooked; there's a reason why we're still telling the story more than 80 years after it first appeared!
Good things come in threes!
Get Virgin TV, Broadband and Home Phone for as little as €59 a month for 12 months. Out of this world entertainment for a whole lot less!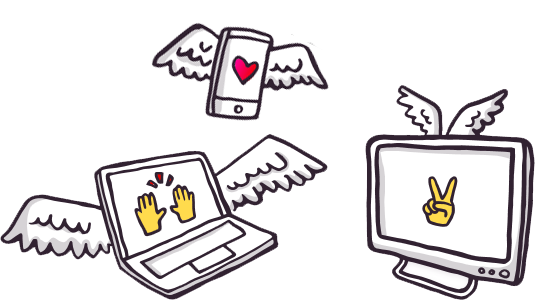 Related entertainment news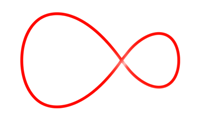 Related entertainment news
Highs, lows and everything in between.
Catch up on all your unmissable TV!
Don't miss a second of the action
find your way to more great movies.