The Funniest Movie Quotes of All Time!
Call yourself a movie buff? Then you'll definitely be able to reel off these hilarious movie quotes without even breaking a sweat. But, if you don't already know them all, it's time to get watching!
"I'm pretty sure there's a lot more to life than being really, really, ridiculously good looking. And I plan on finding out what that is." – Derek Zoolander.
There are a million epic quotes we could have pulled from this hilariously brilliant flick, but we couldn't have chosen one that sums Derek up more effectively than this! Zoolander is available to rent now on Virgin Movies from €2.99.
"What? You pooped in the refrigerator? And you ate the whole wheel of cheese? How'd you do that? Heck, I'm not even mad; that's amazing."- Ron Burgundy
Ron, Brian, Champ and Brick have quite the host of quotes between them, but we had to look to the main man himself for the best. Watch Anchorman on April 1st on Sky Cinema April Fools Virgin channel 301.
"My mama always said life was like a box of chocolates. You never know what you're gonna get." – Forrest Gump.
We could have filled this magazine with iconic quotes from our favourite shrimp-boating, cross-country-running, Ping-Pong champ Forrest Gump. The movie's simplistic wisdom does, and always will hold a dear spot in our hearts. And, we suspect each and every one of you can quote this mother of all one-liners, hands down! You can catch Forrest Gump on April 22nd on Sky Cinema Virgin Tv channel 308.
"Even though some of you are pretty thin, you all have fat hearts, and that's what matters." – Fat Amy.
Rebel Wilson's epic one-liner will surely put a smile on your face. And, even better news - the entire movie franchise is packed full of them. A little trivia for you; the Aussie actress is in fact a distant relative of Walt Disney! Will she make her Disney debut soon? Pitch Perfect 3 is available to rent from €4.99 on Virgin Movies from April 23rd.
"We got no food, we got no jobs... our PETS' HEADS ARE FALLING OFF!" – Llyod Christmas
We all know and love this golden American buddy comedy. And this gas quote will certainly remind you all about it if you've somehow managed to forget. Dumb & Dumber is available to watch on Sky Cinema April Fools from the 1st of April, Virgin channel 301.
Good things come in threes!
Get Virgin TV, Broadband and Home Phone for as little as €59 a month for 12 months. Out of this world entertainment for a whole lot less!


Related entertainment news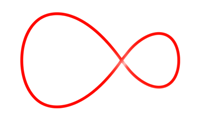 Related entertainment news
Highs, lows and everything in between.
Catch up on all your unmissable TV!
Don't miss a second of the action
find your way to more great movies.