Quite The Draw – Five Of Our Favourite Animations Of All-Time
From grandparents to grandkids and everyone in between, a top-notch animation wins over audiences like few other films can – the main problem is trying to choose a favourite! Some are aimed at a mature audience, others are bonafide kiddie classics, and others still are designed to keep young and old happy. We've had a pop at picking five of the finest you can watch this week – safe in the knowledge that even if your most loved efforts haven't made the cut, there's loads more on Sky Cinema Animation (Virgin TV 303), Virgin Movies and Netflix to tickle your fancy!
TOY STORY
Available to rent now on Virgin Movies, from €2.99
Woody, Buzz and co. have been mainstays on our screens for almost 25 years at this point – and even writing that has made us feel very old indeed! We can still remember when Andy's toys first came into our lives, and it turns out that they're just as popular with the new generation! With fabulous voice performances, a charming story, and consistently wonderful visuals, it's not hard to see why the appeal has endured – and with a fourth instalment due to arrive next year, we might never need to go without them ever again!
CORALINE
Available to rent now on Virgin Movies, from €2.99
A film that very definitely embraces its dark side, younger audiences may find it a little bit scary; for older viewers, though, this is nothing short of a masterpiece. The stop-motion animation is a treat, Neil Gaiman's story is full of delightful twists and turns, and the whole thing is as inventive and imaginative as anything committed to celluloid in years. Fantastic in every sense of the word, it's a journey that no viewer could forget anytime soon…
SHREK
Available now on Netflix, Virgin TV 999
It's a little ironic that a film poking fun at fairytales would become one of the best-loved sagas on screen, but this uproarious comedy is nothing if not surprising! Eminently quotable and unfailingly enjoyable, it sees Mike Myers and Eddie Murphy turn in performances that are up there with anything in their live-action careers, while there's also a heart of gold and a good moral hidden behind the relentless punchlines. Sharp as a tack, there's references and cultural nods to keep the discerning viewer chuckling too – in short, it's the definition of a contemporary family classic!
WALLACE & GROMIT: THE CURSE OF THE WERE-RABBIT
Available now on Netflix, Virgin TV 999
They might have a fondness for cheese, but there's absolutely nothing clichéd about the eccentric inventor and his dog – in fact, they might be one of the most unique double-acts in cinema. Earning universal acclaim for their feature-length bow – in a movie that includes everything from giant vegetable contests to a metamorphosing bunny monster – it somehow remains the only time the bizarre Brits graced the big-screen; we're just happy it could happen even once, as the pair remain some of the most iconic comedy creations in decades.
MOANA
Now showing on Sky Cinema
If Disney have been on something of a roll with their intelligent and inspiring efforts in recent years, then we would argue this Polynesian princess might just be the jewel in the crown. With an awesome title character, animation so lush you can almost feel the waves breaking in front of you, and a refreshing departure from the usual royal routine, it's a movie that deserves to be recognised as a landmark effort for a new generation – and it deserves to be seen by everyone!
Never miss your film fix by adding Sky Cinema to your Virgin TV package – click here to find out how!
Good things come in threes!
Get Virgin TV, Broadband and Home Phone for as little as €59 a month for 12 months. Out of this world entertainment for a whole lot less!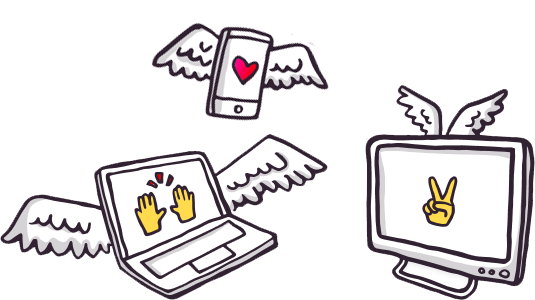 Related entertainment news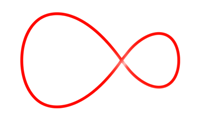 Related entertainment news
Highs, lows and everything in between.
Catch up on all your unmissable TV!
Don't miss a second of the action
find your way to more great movies.