Throwback Thursday – The brilliance of Quentin Tarantino
Maverick. Auteur. Genius. Nutcase.
Call him what you want, but one thing is beyond all doubt – Quentin Tarantino is quite simply one of modern cinema's most remarkable directors. Since first exploding onto the scene in the early '90s – because let's face it, Reservoir Dogs is a film that's going to attract attention! – he's been a truly singular filmmaker, combining audacity, imagination and technical wizardry to make movies like nobody else.
The good news is that three of those masterpieces are available to watch right now, for free, through Virgin Movies – just hit the On Demand button on your remote and enjoy! And just incase you don't know what you're in for, we've got the lowdown on the terrific three right here…
PULP FICTION
It's a movie frequently credited with revitalising the career of John Travolta – but it's good enough that we're willing to overlook that (only joking, John!). Jammed with eminently quotable dialogue, neo-noir glamour and gritty violence, it's a true feast for the senses, while the circular narrative means the action never slows. It was rightly held aloft as an instant classic, and in the decades since its appeal hasn't diminished a jot.
JACKIE BROWN
His Pulp Fiction follow-up marked something of a change in direction (boom boom!) – though no drop in quality! While the frenetic pace of its predecessor was swapped for a slow and more nuanced approach, the film – which drew heavily on blaxploitation flicks of the 1970s – demonstrated an eye for detail and an ability to sketch characters that once again wowed audiences and critics alike.
DID YOU KNOW? Always a fan of inserting himself into the film, Tarantino makes a very subtle cameo as the voice of Jackie's answering machine!
KILL BILL VOL. 1
Tarantino made this film as a heartfelt homage to many of his favourite genres – including samurai cinema, spaghetti westerns and martial arts flicks – so it's little surprise that there's cinematic beauty oozing from every frame of the blockbuster hit. Reuniting with Uma Thurman, the spectacular saga sees The Bride seeking revenge on a team of assasins who attempt to kill her; a relentless rampage that delivers style and substance in equal measure.
DID YOU KNOW? Uma Thurman was offered the lead role for her 30th birthday – now that's what we call a good present!
Don't miss another minute!
Sign-up for marketing and get all the latest and greatest Customer news from Virgin Media Ireland

Related entertainment news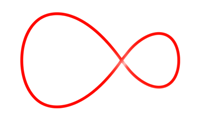 Related entertainment news
Highs, lows and everything in between.
Catch up on all your unmissable TV!
Don't miss a second of the action
find your way to more great movies.