March Madness – The Six New Films You Must Watch On Virgin Movies
We're springing into March with an incredible collection of new titles available to rent on Virgin Movies, from Oscar-worthy romantic drama to razor-sharp satire. Grab your diary and start organising your big movie nights now – these are the films you can't afford to miss this month…
CALL ME BY YOUR NAME
Available to rent on Virgin Movies from March 5, from €4.99
Centered on a striking performance from Oscar nominee Timothée Chalamet, this engaging and powerful love story sees a young American-Italian boy who discovers the happiness and heartbreak of first love. A delightfully nuanced coming-of-age drama, the relationship it portrays is intimate and authentic. Critical acclamation and a staggering award haul tell you all you need to know; this one is a must-see.
BREATHE
Available to rent on Virgin Movies from March 5, from €4.99
Andy Serkis' directorial debut is a touching dramatization of a real-life couple who refuse to allow illness to define their lives. Andrew Garfield and Claire Foy are outstanding leads, while the story itself manages to keep trite sentimentality out of the equation. An uplifting story about triumph over adversity and true love, we'd recommend keeping the Kleenex within easy reach for this one!
MURDER ON THE ORIENT EXPRESS
Available to rent on Virgin Movies from March 5, from €4.99
A timeless classic is given a thoroughly satisfying reboot with Kenneth Branagh both directing and assuming the starring role – no word on whether or not he made the tea on set as well! An extraordinary cast – Penelope Cruz, Judi Dench, Johnny Depp, Michelle Pfeiffer and Willem Dafoe among the galaxy of stars – bring Agatha Christie's iconic story of Hercule Poirot's sleuthing commute to life, and the story still holds up some 84 years later!
WELCOME THE STRANGER
Available to rent on Virgin Movies from March 19, from €4.99
A twisty (and twisted!) thriller sees a pair of estranged siblings reuniting at a remote country home – before, you guessed it, things start getting altogether strange! It's visually impressive, well acted, and the sense of unease is palpable; given director Justin Kelly's remarkable resumé as a horror director, that's hardly a shock – but there's plenty to find in that department as the dark and deranged truth is revealed!
INGRID GOES WEST
Available to rent on Virgin Movies from March 26, from €4.99
If sarcasm was a person, it would likely have the face of Aubrey Plaza – quite simply one of the finest exponents of subtle comedy on the planet. And, as an unhinged social media-obsessed stalker, she's utterly fantastic in this blacker-than-black comedy where she infiltrates the world of an LA influencer played by Elizabeth Olsen. Unnervingly precise, it's a skewering of the modern online world that delivers belly laughs and brilliant observations in perfect harmony.
BATTLE OF THE SEXES
Available to rent on Virgin Movies from March 26, from €4.99
Though it's based on one of the more unusual events in modern sporting history, nobody should be surprised that this dramatisation of the Billie Jean King v Bobby Riggs tennis showdown is an absolute smash! Emma Stone and Steve Carell are excellent as the figures at the centre of the whole racket, and the witty script and sharp storytelling offer plenty of parallels to modern day – put simply, it's ace!
Good things come in threes!
Get Virgin TV, Broadband and Home Phone for as little as €59 a month for 12 months. Out of this world entertainment for a whole lot less!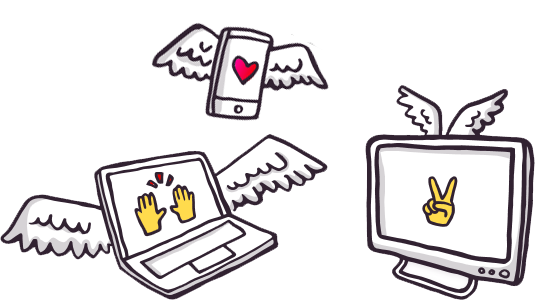 Related entertainment news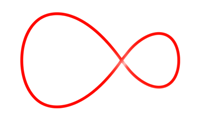 Related entertainment news
Highs, lows and everything in between.
Catch up on all your unmissable TV!
Don't miss a second of the action
find your way to more great movies.