The Six Movies You Can't Miss This April
Spring has finally sprung – though let's be honest, it seems like someone's forgotten to tell the sun to heat up! You won't be sorry for having a few more evenings on the couch though – au contraire, as we've got a feast of fantastic films arriving to rent on Virgin Movies this month. So grab the remote –and the popcorn! – and settle in with these amazing titles…
STAR WARS: THE LAST JEDI
Available to rent on Virgin Movies from April 9, from €4.99
Bit of a sleeper hit, this one – maybe you've heard of it?! The eighth episode of the epic intergalactic saga sees Luke Skywalker go from student to mentor as he trains Rey to be the saviour of the Resistance. And while it's nice to reunite with our old friend, it's the development of the newer characters that's most exciting; Rey, Finn and Poe are quickly becoming as beloved as the heroes of before, Rose is an invaluable addition, and Kylo Ren has the makings of a Dark Side demon every bit as powerful as his gramps, Darth Vader. A bombastic blockbuster entirely deserving of its place in the historic franchise.
FERDINAND
Available to rent on Virgin Movies from April 16, from €4.99
A much-loved tale gets a refreshing reboot that garnered Oscar nominations and bucketloads of critical acclaim – with all praise and plaudits fully deserved! Wrestling legend John Cena excels in providing the voice of the pacifist bull who finds himself battling the world's greatest matador, while the snappy script, impressive action and captivating colour make it a movie worthy of its source material – after all, there's a reason the story of the bashful bull is still being told some 81 years later!
BETTER WATCH OUT
Available to rent on Virgin Movies from April 16, from €4.99
Oh holy fright! This one might be set at Christmas, but it's a home invasion horror that's guaranteed to have you quaking regardless of the time of year. A normal babysitting job turns into a decidedly more devilish task – and that's before a bunch of twists and turns that will leave you speechless! Smart, snappy and unrelentingly sinister, it also benefits from a precocious young cast and a delightfully subversive take on typical Yuletide tales – this one isn't for all the family!
BRIGSBY BEAR
Available to rent on Virgin Movies from April 16, from €4.99
This dramatic comedy is delightfully irreverent – but when it's created by a clutch of Saturday Night Live stars, that's probably to be expected! When James, a young man obsessed with a children's television show, has his world turned upside down, he finds the low-budget adventures of the titular character the one reliable place he can turn. Highly original and utterly hilarious, there haven't been many films quite like it before; it might be a little weird, but that's nothing compared to how warm and wonderful a tale it really is.
PITCH PERFECT 3
Available to rent on Virgin Movies from April 23, from €4.99
Out of college and all grown up, the Bellas are back, and facing their biggest challenge yet – musical instruments. Well, it actually does get a little more exciting than that, but telling you much more would spoil it, now wouldn't it?! Suffice to say that it's another all-singing all-dancing romp, with Anna Kendrick and Rebel Wilson once again underlining their star quality – and, we dare say, perhaps the best musical offerings of the entire trilogy…
JUMANJI: WELCOME TO THE JUNGLE
Available to rent on Virgin Movies from April 30, from €4.99
A riveting reinvention of the story you thought you knew, this all-action adventure is the definition of family fun. Four high-schoolers are sucked into a video game in which they become their chosen characters – and quickly discover that Jumanji is not to be played so much as survived! Dwayne Johnson, Kevin Hart and Jack Black are their usual hilarious selves, though it's the butt-kicking Karen Gillan who comes closest to stealing the show in a fast-paced, fresh and funny film that's just as charming and wonderfully entertaining as its predecessor.
Good things come in threes!
Get Virgin TV, Broadband and Home Phone for as little as €59 a month for 12 months. Out of this world entertainment for a whole lot less!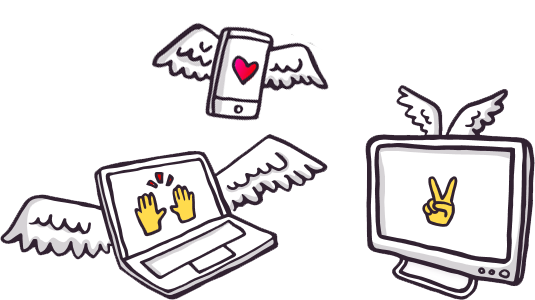 Related entertainment news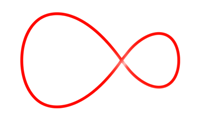 Related entertainment news
Highs, lows and everything in between.
Catch up on all your unmissable TV!
Don't miss a second of the action
find your way to more great movies.