The Best Movies To Stream This Month
It's back-to-school time, and the summer sun is setting – but the new movies on Virgin Media's On Demand service are as hot as ever! From superhero capers and all-action thrillers to hilarious homegrown comedy, there's guaranteed to be something down your alley when you press the On Demand button on your remote. Don't believe us? Check out the awesome arrivals on offer this September…
GUARDIANS OF THE GALAXY VOL. 2 (available to rent now On Demand, from €4.99)
Who'd have predicted that a talking raccoon and a walking tree would be among the most beloved crime-fighting crews in film?! Following on from their outstanding debut, Star-Lord, Drax and the gang return for more cosmic capers; irreverent and intelligent in equal measure, it's punchy, unpretentious, and a perfect summer blockbuster!
THE VAULT (available to rent On Demand from September 8, from €4.99)
A wild and wacky heist horror, this brand new flick is led by modern day renaissance man James Franco. A bank robbery gone wrong sees Taryn Manning of Orange Is The New Black and Francesca Eastwood – daughter of Clint – facing something far more horrifying that a jail term when they enter a secret basement; a white-knuckle thriller of the highest order!
BAYWATCH (available to rent On Demand from September 25, from €4.99)
With sun, sand and side-splitting gags in plentiful supply, the loveable lifeguards in the famous red suits are back – but with a difference! The likes of The Rock and Zac Efron lead the way in a reboot given the full summer comedy treatment; not one to be taken too seriously, grab the popcorn and enjoy the show!
ALIEN COVENANT (available to rent On Demand from September 18, from €4.99)
The second of the Alien prequels following 2012's Prometheus, this installment marks a return to form for legendary director Ridley Scott, and another grandstand performance from our own Michael Fassbender. Chockful of deep space spooks and astonishing special effects, it's a worthy addition to the iconic franchise.
HALAL DADDY (available to rent On Demand from September 22, from €4.99)
A culture-clash comedy set in the unlikely environs of Sligo, the adventures of Raghdan Aziz, his controlling father, and a motley crew of locals is one of the year's feel-good triumphs. Benefitting from a superb core cast and a sharp, witty script, the result is a heroic homegrown effort that could melt a heart of stone.
SNATCHED (available to rent On Demand from September 11, from €4.99)
Any film that sees a mother-daughter pair played by Goldie Hawn and Amy Schumer is guaranteed a thumbs-up from us! Our dynamic duo, stuck on the holiday from hell, must work through their considerable differences to escape jungle mayhem – and trust us when we say it's as wild and wonderful as it sounds!
THE TOYMAKER (available to rent On Demand from September 25, from €4.99)
Fancy a spine-tingling journey back in time? Well, sentient dolls and toys taking matters into their own hands in Nazi Germany might fit the bill! Director Andrew Jones has built something of a cult following amongst scare-seekers – and this demonstrates just why!
Don't miss another minute!
Sign-up for marketing and get all the latest and greatest Customer news from Virgin Media Ireland

Related entertainment news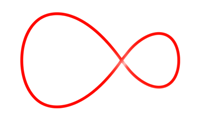 Related entertainment news
Highs, lows and everything in between.
Catch up on all your unmissable TV!
Don't miss a second of the action
find your way to more great movies.