The Magnificent Seven – July's Must-See Arrivals On Virgin Movies
The temperatures outside continue to rise – which certainly makes for a pleasant change! – but with Virgin Movies the action is always red-hot! That's certainly the case this month too, as a host of outstanding films arrive ready for you to rent. From bone-chilling horror to white-knuckle thrillers through charming comedy and historical drama, there's something to tickle your fancy whatever your taste; draw the curtains so the pesky sun won't interrupt, and settle in for a mega month of movies…
LADY BIRD
Available to rent from July 2 on Virgin Movies, from €4.99
Saoirse Ronan was the toast of Tinseltown for her turn in Greta Gerwig's coming of age comedy, and with very good reason too! Now officially above Sean O'Brien in the greatest-thing-to-come-from-Carlow power rankings, she's simply superb as Christine McPherson (oh, sorry, 'Lady Bird'), a teenager all too eager to make her way in the world. Laurie Metcalf is just as excellent as her maddened mother Marion, and the script is a sparkling example of warm, witty and wonderful storytelling.
RED SPARROW
Available to rent from July 9 on Virgin Movies, from €4.99
A stylish spy thriller starring the inimitable Jennifer Lawrence, this one has so many twists and turns the actors probably needed GPS to get through it! The world's highest paid actress takes the lead as Dominika Egorova, a former ballerina who becomes a lethal spy whose life – and everything else she holds dear – is thrown into danger. The suspense is tangible, the visuals are lush, and the star is at her magnetic best.
IN DARKNESS
Available to rent from July 9 on Virgin Movies, from €4.99
Natalie Dormer, who also co-wrote the film, stars as a blind woman who overhears a murder in a neighbouring apartment and finds herself drawn deep inside the murky London underworld as a result. An ambitious mystery film guaranteed to delight armchair sleuths, there's all manner of clever camera angles and superb sound to create an immersive atmosphere – though the main takeaway is that Dormer has what it takes to carry a top-notch film all on her own…
MOM AND DAD
Available to rent from July 16 on Virgin Movies, from €4.99
Comedy horrors are some of the most entertaining films one can ever find – and this jet black jest-fest is as good as they come. A weird disorder prompts parents to turn on their children, and the premise proves all the more entertaining when the grandparents get involved! It's bloody, it's brilliant and it's completely bonkers, and is genuinely one of the most flat-out fun films of the year. Also, in news that will surprise nobody, Nicolas Cage playing an unhinged psycho is the role he was born for!
MARY MAGDALENE
Available to rent from July 23 on Virgin Movies, from €4.99
Not typical Hollywood fodder, we grant you, but the life of the biblical heroine actually makes for pretty impressive big-screen fare. Made with care and attention to detail – and a deliberate rejection of any histrionics – it stars Rooney Mara in the title role, a picture of quiet sobriety and reflection, with Joaquin Phoenix landing a gig he's probably fancied for a while in playing Jesus. For those who reckon they know the whole story going in, there might be one or two surprises in store too – turns out we've all been misled about what Mary was up to before Christ came along!
A WRINKLE IN TIME
Available to rent from July 30 on Virgin Movies, from €4.99
With a cast right out of a producer's fever dream – everyone from Oprah Winfrey to Zach Galifianakis taking their places in an unlikely ensemble – and the acclaimed Ava DuVernay in the director's chair, this sprawling sci-fi adventure is a feast for the eyes. Alongside the stunning visuals is a generous dose of genuinely emotional storytelling and lashings of inventive and ambitious fantasy elements that will amaze younger viewers.
PACIFIC RIM: UPRISING
Available to rent from July 30 on Virgin Movies, from €4.99
Four years after the original, this sequel bursts onto our screens with bombast and bomb blasts. John Boyega, no stranger to an epic sci-fi franchise given his Star Wars exploits, stars as a rebellious pilot who leaves behind a world of crime to battle an extra-terrestrial war. It moves at a mile a minute and puts hard-hitting action scenes front and centre; this is one to go perfectly with a massive bowl of popcorn!
Bag a bumper fix of entertainment with a Virgin Media bundle – click here to find out more!
Good things come in threes!
Get Virgin TV, Broadband and Home Phone for as little as €59 a month for 12 months. Out of this world entertainment for a whole lot less!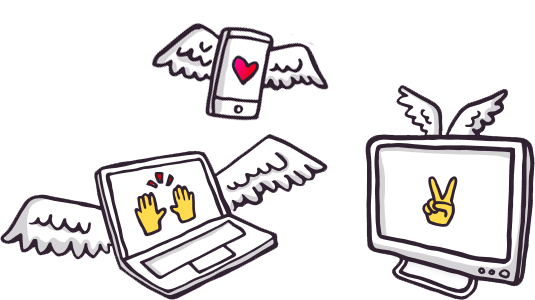 Related entertainment news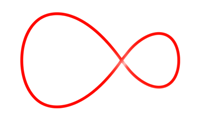 Related entertainment news
Highs, lows and everything in between.
Catch up on all your unmissable TV!
Don't miss a second of the action
find your way to more great movies.