Six Degrees Of Domhnall Gleeson – The Irish Star's Mega-Connections!
You've probably heard of the Six Degrees of Kevin Bacon – the notion that just about every actor on the planet has a link to the Footloose star. But we're beginning to think that the same applies to our very own super-connected screen star Domhnall Gleeson!
We've tested the hypothesis by journeying through a bunch of our favourite flicks, all tied together by the thread of the Dubliner's career…
GOODBYE CHRISTOPHER ROBIN
Available to rent now on Virgin Movies, from €4.99
A suprising look into the creation of Winnie The Pooh, and the real-life family story that inspired the classic tale, this is an emotional and frequently dark film in which Gleeson excels as author A.A. Milne. The film plunges us into the lives of the Milnes – including his wife, as played by Margot Robbie, who also stars in…
THE WOLF OF WALL STREET
Available to rent now on Virgin Movies, from €2.99
The Australian's breakthrough arrived as the woman unfortunate enough to have married Jordan Belfort in Martin Scorsese's outrageous black comedy. The fast-paced, foul-mouthed romp saw leading man Leonardo DiCaprio flexing his comedy muscles – something he most certainly wasn't allowed to do in…
THE REVENANT
Available to rent now on Virgin Movies, from €2.99
It might be tough viewing at times, but this startling film is one no self-respecting fan should go without seeing. A brutal and uncompromising story brought to life in truly stunning fashion, it's not just a bear that DiCaprio has for company in the wilderness; there's also the wonderful Tom Hardy, who takes to the skies in…
DUNKIRK
Now showing on Sky Cinema
Some viewers will be disappointed to know that Hardy spends most of his screen-time with his face almost entirely obscured by a mask – give us what we want, guys! – but he's just one of the stars of this wartime epic. Among those also part of Christopher Nolan's masterpiece is Barry Keoghan, turning heads recently in…
THE KILLING OF A SACRED DEER
Available to rent now on Virgin Movies, from €4.99
Strange and unsettling, this psychological drama is an odd one – and the performance of Keoghan, who is perfectly unhinged as mysterious teenager Martin, is one you won't forget quickly. To make it a thoroughly Irish affair, he's joined in the film's central roles by Colin Farrell, who formed another Dublin one-two punch in…
IN BRUGES
Available to rent now on Virgin Movies, from €2.99
Before Martin McDonagh was bothering award panels all over the globe with the superb Three Billboards (which is also on Virgin Movies right now!), he was demonstrating his ability to whip together tense drama and cracking dark comedy. Along with Farrell was fellow Dublin actor Brendan Gleeson, who just so happens to be the father of that man Domhnall Gleeson, star of…
STAR WARS: THE LAST JEDI
Available to rent now on Virgin Movies, from €4.99
We told you – he's everywhere! Not content with his ongoing global domination, Domhnall's also set on conquering a galaxy far, far away as General Hux, a leader of the First Order in a battle for supremacy with Kylo Ren. We're not exactly rooting for him – we're not going to switch to the dark side, after all – but we're still chuffed to see him tearing it up as part of the greatest series in cinema!
Guarantee your film fix by adding Sky Cinema to your Virgin TV package – click here to find out how!
Good things come in threes!
Get Virgin TV, Broadband and Home Phone for as little as €59 a month for 12 months. Out of this world entertainment for a whole lot less!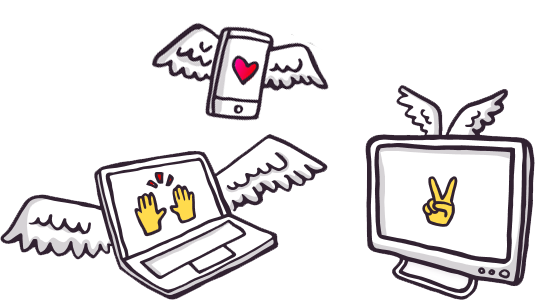 Related entertainment news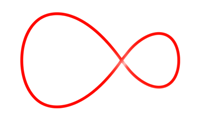 Related entertainment news
Highs, lows and everything in between.
Catch up on all your unmissable TV!
Don't miss a second of the action
find your way to more great movies.