Six Brad Pitt movies to get your pulse racing…
We're beyond excited as War Machine, the latest original movie from Netflix, and Quentin Tarantino's cheerfully violent war epic, Inglourious Basterds, both come to Netflix at the end of the month.
And what could these two witty, action-packed movies possibly have in common? They both star the fantastic Brad Pitt in a lead role, that's what!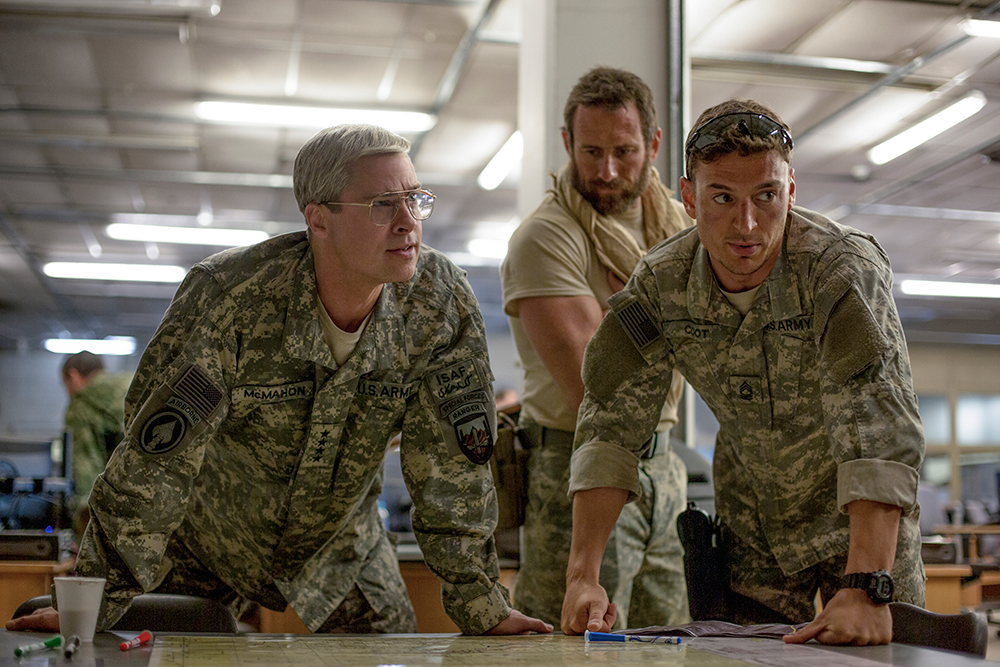 Brad's not just a pretty face: he's one of a very few Hollywood actors these days whose name almost guarantees a hit movie – and he's got serious likeability. So, whether it's a drama, an action or a comedy he's starring in, we guarantee audiences all around the world will pay to see it, no matter what.
Inglourious Basterds
Take Inglourious Basterds for instance. It's certainly one of the most popular movies of the early noughties, which we know isn't all down to Brad. But, he does a pretty cracking job at playing the role of the hilariously brutal, Nazi-hunting Lieutenant Aldo Raine. If you haven't seen it, now's your chance.
It's directed by Quentin Tarantino, so as you'd expect, it's blood-soaked, fantastically witty and packed with plenty of vulgar dialogue. So don't say we didn't warn you!
War Machine
We're expecting War Machine to prove pretty popular at the end of the month, too. This time, Brad stars in a somewhat similar role as General McMahon, a four-star US army general tasked with leading NATO forces in Afghanistan.
It's said to be part reality, part parody. But we get the sense that it's leaning more towards the comical side, as the trailer hilariously introduces Brad's character as "the man who kicked Al-Qaida in the sack". We don't know about you, but we're certainly expecting one hell of a show!
If that's not enough and you're after even more screen time with Brad, you can catch him on Netflix this month in these four movies...
The Big Short
This powerful movie sees Brad star alongside Steve Carell, Ryan Gosling and Christian Bale, as a banker who foresees the US housing market crash which led to the 2008 financial crisis. Taking a brilliantly comical approach, the 2016 hit tells a gripping and serious story with impressive attention to detail. If you think Brad's a looker, you may want to brace yourself for this one: he's sporting a little more hair than you might be used to!
Babel
In Alejandro Gonzalez Inarritu's 2006 thrilling drama, an accident connects four groups of people in different places around the world. Brad Pitt and Kate Blanchett, an American couple holidaying in Morocco, are one of those groups. Among the others are two young Moroccan goatherders, a deaf Japanese teen and her father, and a Mexican nanny who takes the kids she looks after across the border without their parents' permission.
It's well worth a watch, for the terrific cinematics, fantastic performances and heart-stopping moments, if not simply to discover how the four tales are connected!
Legends of The Fall
Let's take things back a decade or two and reminisce for a second. You might remember this 1995 classic as that movie that starred a young, blossoming Brad alongside Anthony Hopkins, E.T.'s Henry Thomas, the beautiful Julia Ormand and our very own Aidan Quinn.
One hell of a love-trapezoid forms as a young woman, Susannah (Ormand) engaged to Samuel (Thomas), falls for his brother Tristan (Pitt) while their other brother Alfred (Quinn) falls for her. Tricky, huh? If you haven't seen it, give it a watch to see how things unfold. And, prepare to turn green with envy when Brad graces the screen with his lushious blonde locks.
World War Z
A sudden outbreak of a zombie plague leaves the world in tatters in this 2013, huge-budget blockbuster. Brad stars as a former UN investigator who, along with his family, seeks refuge from the attack before he heads to Asia in search of a cure.
Unlike most blockbusters, this one launches right in with the entire city of Philadelphia being overrun by a pretty creepy sea of zombies. Crazily enough, there's very little blood and gore. Yet it still makes for a thrilling, action-packed watch. Popcorn at the ready!
You can catch all of the movies mentioned above on Netflix through your Virgin Media box.



Credit where credit's due:
You can't deny Pitt's star power. Give yourself a refresh!

Related entertainment news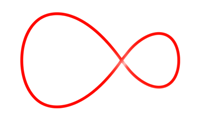 Related entertainment news
Highs, lows and everything in between.
Catch up on all your unmissable TV!
Don't do a Dory… find your way to more great movies.