Six Of The Best – Movies You Must Watch This May
Somehow, summer is already upon us – we haven't quite reached our beach-body goals, but sure there's always next year! One thing we're determined not to miss out on, though, is the feast of fabulous films landing on Virgin Movies over the coming month; from touching dramas through to an all-singing all-dancing spectacular, there's something for everyone! Here's a half-dozen to put at the very top of your must-see list this May…
SANCTUARY
From May 7th
Galway dramatist Christian O'Reilly brings his heralded play to the big screen – and with sterling results. Two young people with intellectual disabilities embark on a romantic adventure in a film that will tug on your heartstrings like few others; it's refreshingly direct and disarmingly honest. That's not to say you'll be weeping throughout, because there's a healthy helping of hilarity in here too, but if you're not emotional by the end then you'd best check your pulse!
THE GREATEST SHOWMAN
from May 14th
Critics weren't entirely convinced by this magnificent musical - but we'd defy anybody to name a more entertaining flick to come along in recent years! Hugh Jackman is at his bubbly best as the ringleader P.T. Barnum - with fellow song-and-dance man Zac Efron not far behind - but the greatest impact is made by the weird and wonderful stars he showcases along the way. The songs are catchy, there's lashings of style, and you might even shed a tear or two before it's done; what more could you possibly ask for?!
THREE BILLBOARDS OUTSIDE EBBING, MISSOURI
From May 21st
Throughout award season this Martin McDonagh masterpiece collected gongs on a seemingly daily basis; watch it and you'll understand why! The story is smart, sharp and surprising, while Frances McDormand and Sam Rockwell are both phenomenal in their respective roles as a grieving mother and a problematic cop – something the Oscar voters agreed on too. Alternately hilarious and heartwarming, there's good reason that it's one of the most talked about releases of the last year…
SOCIAL ANIMALS
From May 28th
The magnetism – and the menace – of social media comes under the microscope in this finely focused documentary. Three young subjects (a New York photographer, a Californian influencer and a regular Midwestern girl) might seem like very different people, but the strands are skilfully brought together to tell a tale that young and old could do with heeding. It's also a visual treat, with simply stunning cinematography throughout – something at every level then!
DOWNSIZING
From May 28th
A highly intelligent and impressively constructive comedy, an A-list cast excels in bringing a hugely original idea to life. In an effort to combat overcrowding, Matt Damon and Kristen Wiig play a couple who agree to be shrunk to five-inches tall and join an experimental community; without saying too much, there's big problems before they've even become small. Christoph Waltz is also at his inimitable best in a film that will certainly give you plenty of laughs, but also a supersized amount of food for thought.
MAZE RUNNER: THE DEATH CURE
From May 28th
The sci-fi saga comes to a thrilling conclusion in this spectacular example of all that's good about big-screen epics. Thomas and the remaining Gladers take on their most imposing mission in a well-paced and action packed adventure. It's not a sugary-sweet happy ending – that would be far too simple! – but it's a massively satisfying climax to a trilogy that's had us gripped since it kicked off four years ago.
Switch on to awesome entertainment – check out Virgin Media's red-hot bundles right here.
Good things come in threes!
Get Virgin TV, Broadband and Home Phone for as little as €59 a month for 12 months. Out of this world entertainment for a whole lot less!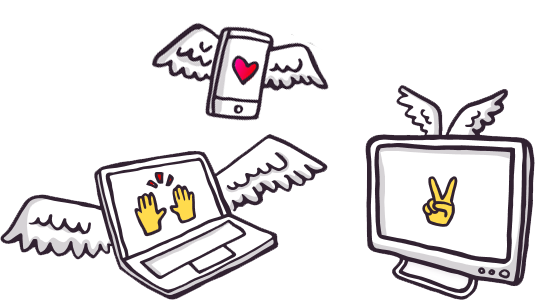 Related entertainment news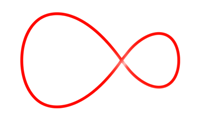 Related entertainment news
Highs, lows and everything in between.
Catch up on all your unmissable TV!
Don't miss a second of the action
find your way to more great movies.