5 Reasons We Just Love Amy Adams…
She has won fame and plaudits for her roles in everything from comedies and dramas to musicals and thrillers, so we lift the lid and tip our hats to one of acting's most talented stars…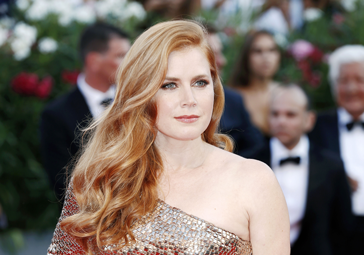 THE AMY ADAMS FACT FILE:
Born: August 20, 1974 (age 42), Vicenza, Veneto, Italy
Height: 5'4" (1.63m)
Famous for: Her humungous talent and that cute smile
Married to: Darren Le Gallo
Children: Aviana Olea Le Gallo
She's had an interesting upbringing: She was born a Mormon in Italy, when her father, a U.S. Army veteran, was stationed there at a military base. Her parents weren't exactly shy and retiring types. Following his discharge form the Army, dad Richard sang professionally in restaurants, while mother Kathryn became a semi-pro bodybuilder (as mum's usually do…). Her early forays into entertainment revolved around ballet, but Adams finally hung up her dancing shoes and opted instead for a career in the theatre.
Adams's first full-time job was as a hostess at a Hooters bar, where waitresses are known for wearing rather revealing costumes. She may have only worked there for three weeks, but she managed to earn enough cash to buy herself a car (that's some big tips!). It was all a far cry from her upbringing as a member of the Church of Latter Day Saints, but by then Adams had moved away from that religion.
She's versatile: Adams got her big break in the critically acclaimed Junebug, playing a mother-to-be who believes the arrival of a baby will solve the problems in her strained relationship. Adams's performance stole the show, but she followed it with a variety of roles that showed off some real acting chops, including that of an archetypal princess, Giselle in Enchanted, who gets transported from her animated world into real-life, no-nonsense New York.
Adams was perfect as the bright-eyed and innocent princess, skipping about and summoning animals to clean her apartment. In The Fighter, however, she knocked that goody-two-shoes image for six, playing the tough-talking girlfriend of a professional boxer (Mark Wahlberg). You gotta love versatility, and we think Adams has it in spades.
She's earned her stripes: If anyone was ever in any doubt that Adams was brimming with talent, it's worth pointing out that she has no less than FIVE supporting-Oscar nominations to her name (Junebug, Doubt, The Fighter, The Master, American Hustle). In 2014, Adams was named one of 100 most influential people in the world by Time magazine. 'Nuff said…
She steals the show: Leonardo DiCaprio may have brought in box-office gold when he played a conman alongside Tom Hanks in Catch Me If You Can, but for many of us, Adams stole some serious screen time as the innocent and love-smitten fiancée to the serial scam artist. She managed to pull off something similar in Night at the Museum: Battle of the Smithsonian, where she played famous pilot Amelia Earhart, upstaging Ben Stiller in the process.
She's reprising her role in Enchanted: The character that allowed her sparkle like a fresh-cut diamond returns for a second outing, in Disenchanted, when Giselle begins to question her happy-ever-after status. Hold onto your popcorn and prepare to be entertained…
Check out Amy's awesome performance in The Fighter on Netflix now.




Related entertainment news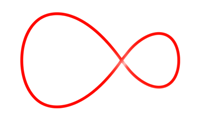 Related entertainment news
Highs, lows and everything in between.
Catch up on all your unmissable TV!
Don't do a Dory… find your way to more great movies.