Five Perfect Disney Films for a Rainy Day
Ireland would be a great country if you could put a giant umbrella over it – but unfortunately that's a bit outside of our powers! What we can do, however, is offer a host of fantastic family films to rent via Virgin Media On Demand, meaning that a day indoors with the kids can still be full of adventure!
It's also the perfect excuse to make a big deal of things. Draw the curtains to make things cosy; pile the cushions and pillows high (if you're particularly brave, building a fort remains massive craic); and, whether you're a popcorn person or a jelly baby, make sure the snack cupboard is brimful of goodies for your movie marathon!
What's more, even if you've left the comfort of the couch you're well looked after; the Virgin Media TV Anywhere app means your miniature movie theatre can travel with you! As for what's on the bill – well, look no further than a quintet of Uncle Walt's finest…
Monsters, Inc. (€1.99)
Don't let the name fool you – far from a spook-fest, it's one of the cutest, smartest and funniest family films of the past two decades. While the 'Scare Team' of Sulley and Mike lead the charm charge, there's no end of things to love; the animation is fantastic – they had to invent new technology so that the fur moved well – and the soundtrack by Randy Newman will have you humming for days.
Bolt (€1.99)
Not all heroes wear capes; this little fella just has a collar! Another brilliantly comedic effort, we follow the canine crusader on a journey to "save" his human partner, Penny. It's a charming story of friendship, loyalty and perserverance; his superpowers may be imagined, but the laughs – and the adventure – couldn't be more real!
Toy Story (€1.99)
This film did far more than start a franchise; as the first full-length film made entirely with computers, and the first feature from the now-iconic Pixar studios, Toy Story was a complete game-changer. It hasn't aged a day either, with the exploits of Woody, Buzz and pals still as vibrant and whimsical as they were in 1995 (yeah, that makes us feel old too!).
Wreck-it Ralph (€1.99)
A hugely inventive movie, it tells the tale of a video-game villain who dreams of becoming a good guy, and decides to take matters into his own (very large!) hands. Exploding with colour, noise and general commotion, the kids are guaranteed to love it – but there's actually plenty in here for parents too, so keep an eye and ear out for some nostalgic references to video games of yore!
Up (€1.99)
The help of balloons – 10,286 of them to be exact! – lifts elderly widower Carl Fredricksen (and an unwitting boy scout!) on the adventure of a lifetime. Emotional, exciting and wonderfully funny, it's widely regarded as one of the finest animations of all time, and was even nominated for Best Picture at the Oscars – only the second time an animated movie has received such an honour.
Check out all these family favourites – and many more – via Virgin Media's On Demand service. Simply click the button on your remote!

Related entertainment news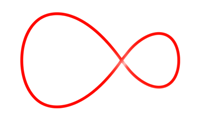 Related entertainment news
Highs, lows and everything in between.
Catch up on all your unmissable TV!
Don't do a Dory… find your way to more great movies.