A Sight For Sore Eyes – 4 Of The Most Visually Stunning Movies
While we're big fans of snappy dialogue and sharp storylines, there's nothing quite like sitting down in front of a film and staring in awe at what's on your screen. And if that's the sort of thing to tickle your fancy, then brace yourself for Ghost In The Shell, which is available to rent On Demand from the 7th August (from €4.99).
The fantasy flick, starring Scarlett Johansson, is based on a Japanese manga series and boasts what might be the best visuals of any film this year – which promptly got us to thinking about what other films left us scarcely able to believe our eyes. So whether you're a nature nut or an FX geek, get ready to be blown away by these damn good looking films…
AVATAR
(Available via On Demand, from €1.99)
With a budget of $237 million it'd want to look good, says you! James Cameron certainly isn't one to do things by half, and so rewrote the rulebook on film technology – the advancements in motion capture and 3D, in particular, setting the standard for the future of cinema. The world of Pandora, with its awesome landscapes, is nothing short of incredible too – to the extent that some fans reported feeling depressed at the fact they'd never get to visit!
EX MACHINA
(Available via On Demand, from €1.99)
When you beat out the likes of Star Wars: The Force Awakens and The Revenant to claim an Oscar for Best Visual Effects, you know you've done something special – and that's exactly what the AI thriller is. Starring our own Domhnall Gleeson alongside Alicia Vikander – visually pleasing in their own right! – it combines excellent makeup, special effects and cinematography with extraordinary success; so good looking you could enjoy it on mute!
THE GRAND BUDAPEST HOTEL
(Available via On Demand, from €1.99)
While the quirky, whimsical style of Wes Anderson may not be for everybody, one thing is beyond discussion: the man can shoot a stunning film. Proof comes in the form of this 2014 effort, which some have declared the best of his career; using different frames, ingenious camera movement and a colour palette that's nothing if not striking, a wandering whodunnit becomes a masterpiece so beautiful you'll want to redecorate the house!
LIFE OF PI
(Available via On Demand, from €1.99)
Building a film around a tiger lost at sea ain't easy – or at least we assume that's the case, because it's not like we're going to try! This Ang Lee film certainly went all-out anyway; the biggest wave pool in film history – with an eye-watering 1.7 million gallon capacity – brought the setting alive, while groundbreaking special effects made Richard Parker, the furry, four-legged favourite, into a believable character in his own right.
Don't miss another minute!
Sign-up for marketing and get all the latest and greatest Customer news from Virgin Media Ireland

Related entertainment news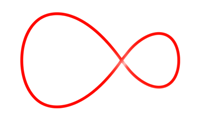 Related entertainment news
Highs, lows and everything in between.
Catch up on all your unmissable TV!
Don't do a Dory… find your way to more great movies.