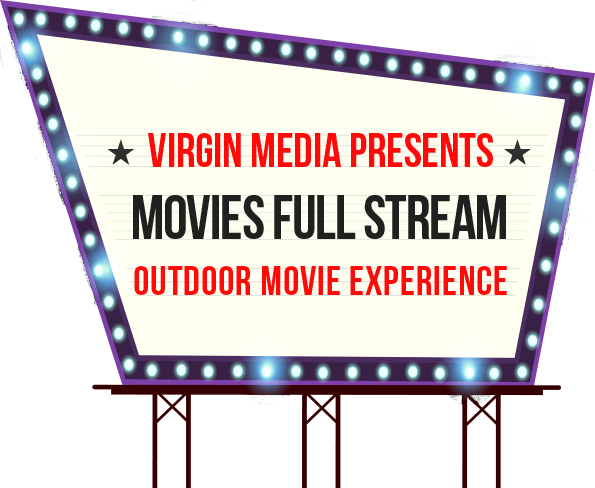 9TH SEPTEMBER DOORS @ 7:30PM
To celebrate the arrival of Ireland's Fastest Broadband Network to Dundalk one of the most iconic films of all time, Quentin Tarantino's Pulp Fiction is being screened at the Virgin Media Full Stream Outdoor Cinema.
See Uma Thurman, John Travolta, Samuel L. Jackson and Bruce Willis in a film that has stood the test of time. Your viewing experience will be brought to a whole new level with our custom built screen and bespoke festival themed tent.
Don't miss your chance to catch it. Get your mates and neighbours together and come marvel at this iconic film on the big screen once more.

Great entertainment in the great outdoors
Enjoy this outdoor movie screening in comfort with bean bags, treats and refreshments all laid on. But remember, this is Ireland not California so bring an extra layer or two.

Here's a few things to remember:

This is an outdoor event, so maybe pack a jumper
Seating's provided, but you can bring a cushion if you want.
Ezekiel 25:17, cause, well … y'know.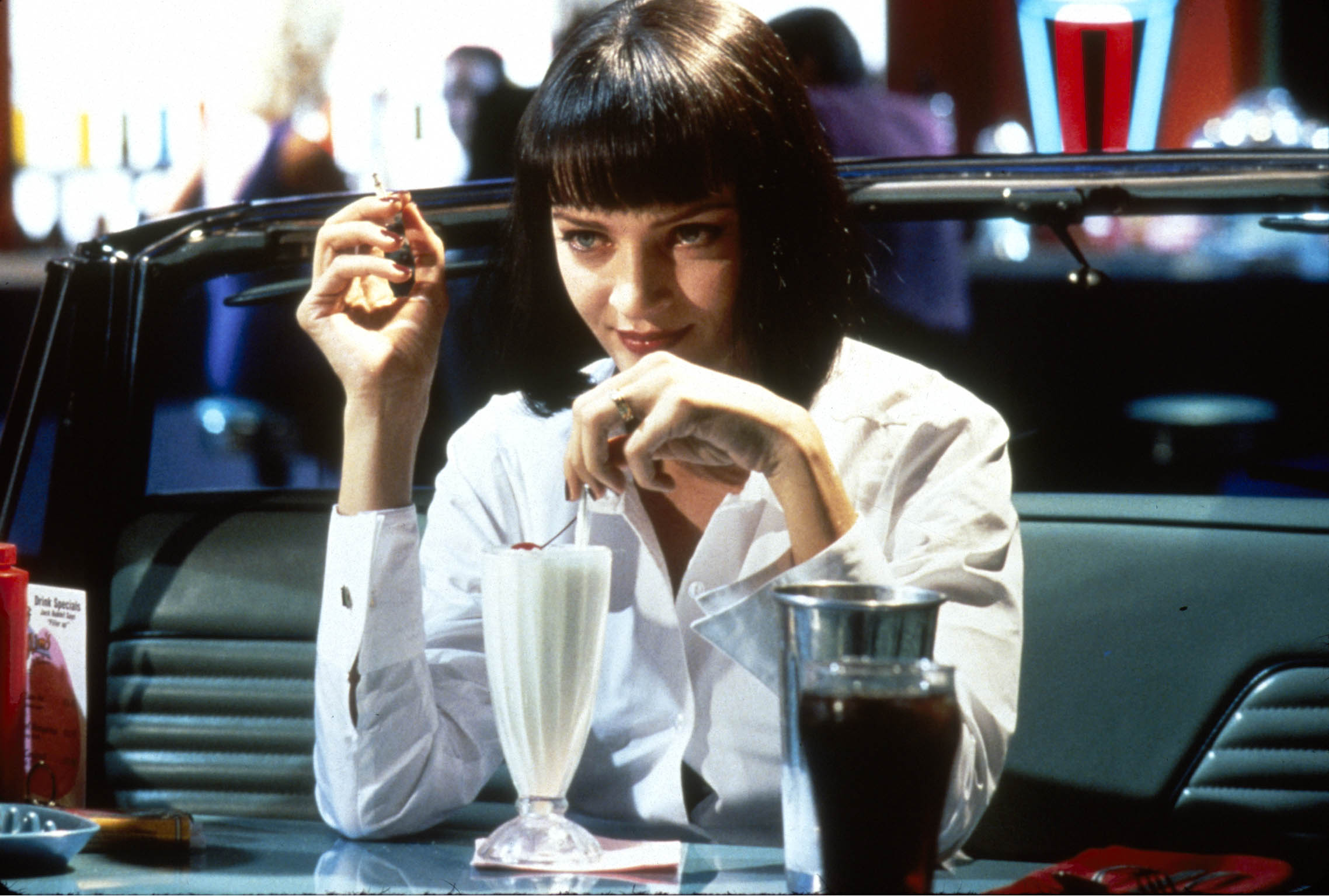 This way for free tickets
Your free tickets to this exclusive screening are waiting for you. Simply register your details here. Enter a promo code if you have one.

Frequently asked questions
What security will be in place before entering the venue?
Security may request to view any handbags and other bags that attendees are bring to the event. Right of admission reserved.
What locations will be screening Pulp Fiction?
We will be showing Pulp Fiction in Dundalk, Wexford Town, Ennis and Castlebar
When will they be playing?
The Dundalk screening is Saturday the 9th of September. Doors open.7:30. Movie screening @ 8pm
The Ennis screening is Saturday the 16th of September. Doors open 7:30. Movie screening @ 8pm
The Castlebar screening is Friday the 22nd of September. Doors open 7:30. Movie screening @ 8pm
The Wexford screening is Saturday the 23nd of September. Doors open 7:30. Movie screening @ 8pm


How many seats are available?
There will be 250 per location. Seating is unreserved

What happens if it rains?
The event will always go ahead in the event of rain however if Met Eireann issues extreme weather warnings we would need to consider cancelling the event. Please check the weather forecast in advance and be prepared for Irish weather. Screenings will only be cancelled if the weather conditions present a danger at screening time. In the unlikely event that a screening is cancelled, we will aim to give as much notice as possible, so please keep an eye out for information on the website and social media.
How will I receive my ticket?
This is a free event. However, to secure a ticket you need to register through Eventbrite. When you register for tickets you will receive a ticket from Eventbrite via the email you register with. You can either print this ticket or present it on your smartphone for entry at the event for admission.
Virgin Media will allocate tickets above the venue capacity to allow for no-shows and ensure maximum attendance. Entry for ticket holders will operate on a first come first serve basis. Should the event reach its allocated capacity, your ticket will not guarantee you entry.
What is the Film Certification on this film?
Pulp Fiction's certification is 18 as it contains strong violence, drugs and sex references. Think Zed. Ushers will have to check to make sure that all audience members are the suitable age to see the film. Please ensure you have photo identification with you. We don't want to have to turn anyone away so please don't make us do it! You will be refused entry if you are underage.
Can I bring food and drink?
Virgin Media will provide one portion of popcorn and one soft drink per attendee. Attendees are welcome to bring additional food and drinks, such as Royals with cheese, or delicious milkshakes. Please note that alcohol is prohibited in the venue. All drinks must be in plastic bottles or cans. Glass is not permitted on site for safety reasons.
Can I bring something to sit on?
Virgin Media will provide a chair for all attendees. Feel free to bring additional pillows and blankets though.
Will there be heaters in the tent?
Yes there will be heaters. However we do advise bringing a blanket and/or warm clothes to stay warm as the event is taking place in a stretch tent.

Can I smoke at the screening?
Smoking is not permitted in the venue.
Will there be toilet facilities at the screenings?
Yes, there will be portaloo toilets at the venue.
Is there wheelchair access? Hearing impaired options?
Yes, all of our sites have wheelchair access, but please inform us in advance if you require wheelchair entry and exit and we will ensure you are looked after.
Will parking be provided?
Virgin Media is not responsible for providing parking so please allow yourself plenty of time to find suitable parking if you are planning to drive. Check with your local council for more information.
Terms and Conditions
By registering for a ticket you are agreeing to receive communications from Virgin Media. Movies Full Stream event: Over 18s only. Tickets are limited and subject to availability. Entry permitted to ticket holders only and is subject to availability. Event details subject to change.