We're saying goodbye to
Setanta Sports
At midnight on 31st July, we'll be bidding farewell to Setanta Sports (including BT Sports). With the number of live Premier League matches on Setanta Sports being cut for 2016/17, we've reviewed the pack and can no longer offer you the same great value. This is why we'll stop airing the channels from the end of this month.
But it's not game over! We have some good news for all you sports fans out there. A new channel is on the way. Sky Sports Mix will be available to all our customers as part of your package from August 24th to bring you even more sport, in-depth analysis and gripping documentaries.
Want more action with live and exclusive content? Check out our entire sports line-up.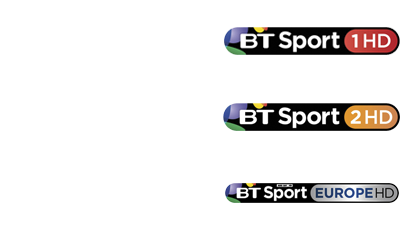 Setanta Frequently Asked Questions
Why is Virgin Media not renewing the Setanta Sports contract?
The number of Barclays premier league matches broadcast by Setanta Sports/ BT sports will reduce from 71 to 42 games from the start of the 2016/17 season this August. In discussions with Setanta it was not possible to agree terms with the broadcaster to allow us to offer you the eir Sport/Setanta Sports channels at a reasonable price.

What channels are in the Setanta Sports pack?
The current channels include Setanta Ireland (all packs) and premium pack channels Setanta sports, BT Sport 1, BT Sport 2, BT Sport Europe, BT / ESPN.

How much was your Setanta Sports package?
What content does the Setanta Sports pack carry?
The content includes 42 Premier League games, (compared to 159 live games on Sky Sports), Rugby Champions cup (half share), Europa League, Champions league - The top two champions league games each week are screened free to air on TV3 and RTE2 each Tuesday and Wednesday night. The remainder of the games are on the Setanta pack., F1 and UFC live events.

What channels are you replacing the Setanta Sports / BT Sports channels with?
It's about content as well as channels . The core content that Setanta have lost, the FAPL games on Saturdays at 3pm will be available to our customers through Sky Sports. We will also be launching the new Sky Channel Sky Sports Mix on August 23rd across all our TV packs.

How do I access the content that is only available on Setanta / BT channels?
Unfortunately UFC 202 including Conor McGregor is not available this weekend on Virgin Media TV. However customers can continue to access most UFC events via the UFC TV and watch the events live on line The FAPL games at 3pm on Saturday that were previously shown on Setanta sports are now exclusively available on Sky Sports

When will I see the change on my bill?
Virgin Media will cease charging for Setanta Sports on Aug 1st, 2016. If you are due a refund for part of your last payment period it will be given in your August 2016 bill.

Where can I view my favourite content?