Legal and service usage FAQs
Misuse of equipment and unauthorised use of television service
In accordance with our Terms and Conditions, it is illegal to copy, distribute copies, show in public or rebroadcast any part of the television programmes or channels provided to you as part of the television service without the consent of the copyright owners.

Access to our services via any device other than what has been installed contractually by the company is illegal. Use of any device not provided by Virgin Media is a criminal and civil offence and is in breach of civil law exposing violators to substantial penalties and /or jail time.
Virgin Media takes the threat of piracy very seriously. We actively co-operate with industry partners to combat this illegal activity.
We have an anti-piracy team that constantly monitors activity across our network in addition to monitoring the sale and use of these devices on online and offline markets. Furthermore, from a technical point of view we constantly send out electronic counter-measures to obstruct the use of these illegal boxes.
The sale, purchase and possession of illicit devices that have no legitimate use other than to by-pass a protected signal such as Virgin Media's is definitely illegal. Where the company is aware of theft of the broadcast signal we will not hesitate to follow all legal avenues to protect our business interests and those of the content providers whose material we make available.
Virgin Media reserves the right to prosecute offenders to the fullest extent of the law.
If you are aware of such illegal activity please email Virgin Media confidentially at: fraudteam@virginmedia.ie
What is unauthorised use of Television Service?
It simply means TV piracy or theft of services not normally available for free but only on the basis of paying for access to those services. TV piracy results in revenue losses across the entire TV content distribution from the content producers to the TV platform companies.
What are the forms of TV piracy?
There are many forms of TV piracy - all of which constitute theft and are prosecutable by law and punishable by considerable fines and/or jail time. Examples of TV piracy are as follows:
• Use of TV services without actually being a subscriber of that service provider (unauthorised connection to our network)
• Sharing of service provider connection (i.e. splitting the cable and adding an extra connection within your own house or to a neighbour's house)
• Selling, advertising, possessing or using illicit devices to bypass encryption measures of service provider to access TV services without permission or payment
• Subscribing to basic subscription while accessing premium content for free by the use of illicit devices to bypass encryption measures of a service provider
• Using domestic TV subscription for commercial use
I don't understand how this can be considered to be theft?
TV content is not free.
Artists, performers, writers and producers of TV content make their living off their creativity and charge TV channels for the right to show their content. TV channels in turn charge Virgin Media fees in order to be able to include these channels in their TV packages. These fees are generally referred to as copyright fees.
The cost of your monthly subscription fee partially pays for these copyright fees. It also covers day-to-day costs in maintaining and upgrading the network over which this content can be made available. The costs are therefore no different to the operational costs of any commercial entity running a business.
This means that unless Virgin Media pays for the right to distribute this content, you the ultimate customer would not be able to view such content.
TV piracy results in lower margins to offset these day-to-day costs which may ultimately mean that the cost of the product has to be increased so as to offset outgoing expenses.
As such accessing content by illicit means is therefore denying both content and platform providers a return on their economic goods and can therefore be constituted as stealing.
Where does it say TV Piracy is illegal?
TV piracy is a criminal offence and in breach of civil law. It is prosecutable under the following Acts (please see Annex for relevant text):
• Broadcasting Act 1990 - Section 9, 10 and 11
• Copyright and Related Acts 2000 - Section 372
• EC (Conditional Access) Regulations, 2000 (SI 357 of 2000) - Section 3
Why does TV piracy affect all end users?
In addition to higher prices as detailed above, TV piracy can also affect a platform providers' quality of service.
Cable is a two-way broadcast network, therefore equipment that is inferior or does not form part of our end-to-end product can generate "feedback" back into the network. Given cable is a shared network, "feedback" from alien equipment residing on our network can affect the quality of service for legitimate users.
TV piracy therefore decreases the quality and increases the cost of the service for all.
Finally, widespread piracy of copyright content jeopardises the jobs of those employees not only within the platform provider community but also those within the Arts community since they are denied their fair returns on investment.
How do I know if I am in possession of an illicit device?
All Virgin Media equipment is clearly branded. If you are in procession of equipment or sourced it from anyone other than Virgin Media you are breaking the law.
Anyone using such a device to access Virgin Media's services is advised to stop use immediately. Virgin Media has adequately informed users of the illegality of this equipment via references on the back of customer's bill and information available on the virginmedia.ie website. Also, customers are advised that misuse of equipment to access encrypted services is against the Terms and Conditions in customer's contracts.
What can I do if I am in possession of an illicit device?
Anyone currently receiving Virgin Media services that they are not paying for should contact Virgin Media and sign up to the correct package.
Annex - Provisions under Irish Legislation Broadcasting Act 1990 Section 9
(1) No person, other than a duly authorised officer of the Minister, shall, in relation to a service provided by a licensee or a service provider-
( a ) intercept the service,
( b ) suffer or permit or do any other thing that enables such interception by any person,
( c ) possess, manufacture, assemble, import, supply, or offer to supply, any equipment which is designed or adapted to be used for the purpose of enabling such interception by any person, or
( d ) publish information with the intention of assisting or enabling any person to intercept such a service.
No person shall-
( a ) knowingly install or attempt to install or maintain any equipment which is capable of being used or designed or adapted to be used for the purpose of enabling such interception by any person, or
( b ) wilfully damage or attempt to damage a system or part of a system operated by a licensee or service provider.
Section 10 Broadcasting Act 1990
(3) A person who contravenes any provision of subsection (1) or (2) shall be guilty of an offence
(1) No person, being the owner of, or in control of, or concerned in the management of, any premises shall knowingly suffer or permit any action or conduct to which section 9 relates to occur on such premises.
(2) A person who contravenes subsection
(1) shall be guilty of an offence.
(3) Where in proceedings for an offence under this section it is proved that an offence was committed in or on particular premises and that the defendant was, at the time of the alleged offence, the owner of, or in control or concerned in the management of, the premises then, unless there is sufficient other evidence to raise an issue as to whether the defendant knowingly permitted the offence to have been committed, he shall be treated as having so suffered or permitted the offence to have been committed.
Section 11 Broadcasting Act 1990
A person guilty of an offence under section 9 or 10 shall be liable:
(a) on summary conviction, to imprisonment for a term not exceeding three months or, at the discretion of the court, to a fine not exceeding €1,270.00,
or
(b) on conviction on indictment, to imprisonment for a term not exceeding two years or, at the discretion of the court, to a fine not exceeding €25,400.00 or to both such fine and such imprisonment.
Copyright and Related Acts 2000
Section 372
A person who is authorised by the rightsowner-
(a) to make charges for the reception of programmes included in a broadcast or cable programme service, or
(b) to send encrypted transmissions of any other description, has the same rights and remedies against a person who-
(i)
(I) makes,
(II) sells, rents or lends, or offers or exposes for sale, rental or loan,
(III) imports into the State, or
(IV) has in his or her possession, custody or control,
any apparatus or protection-defeating device, knowing or having reason to believe that the apparatus or device is to be used to enable or assist persons to receive those programmes or transmissions when those persons are not so entitled, or
(ii) provides information, or offers or performs any service, intended to enable or assist persons to receive those programmes or transmissions when those persons are not so entitled,
as a rightsowner has in respect of an infringement of any of his or her rights under this Act.
EC (Conditional Access) Regulations, 2000 (SI 357 of 2000)
"protected service" means any of the following services, where provided against remuneration and on the basis of conditional access -
(a) television broadcasting, meaning the initial transmission by wire or over the air, including that by satellite, in unencoded or encoded form, of television programmes intended for reception by the public and includes the communication of programmes between undertakings with a view to their being relayed to the public, but does not include communication services providing items of information or other messages on individual demand such as telecopying, electronic data banks and other similar services,
3. A person who -
(a) for commercial purposes -
(i) manufactures, imports, distributes, sells, rents or possesses, or
(ii) installs, maintains or replaces, illicit devices, or
(b) uses commercial communications (including all forms of advertising, direct marketing, sponsorship, sales promotion and public relations) to promote illicit devices,is guilty of an offence.
I've been asked to send proof of identification and address. What can I send?
If you've been asked to send us in some proofs of identification and proof of address when buying a Virgin Mobile phone here's what you can send us as:
Acceptable Proofs of ID
- Passport
- Irish Driving Licence
- Birth Cert
- National ID Card (Irish)
Acceptable proof of address.
- A utility bill or a credit card bill from within the last 6 month.
- Your tenancy Agreement or a letter from your landlord, letting agent or auctioneer or a solicitor's letter for a new home. This will need to be on headed paper and the full address and signatures will need to be visible.
- A bank statement including credit union or building society from within the last 6 months.
- A recognised government letter i.e., social welfare, car tax, County Council.
- An official solicitors or accountants' letter. This must be typed and on headed paper.
- A policy document or statement for your car or home insurance.
- A policy document or statement for VHI or BUPA health insurance.
And that's it! All you have to do now is email us a copy of your proofs to mobileids@virginmedia.ie and we will be in contact within 48 hours.
Scam Warning - Virgin Media would like to warn you of a scam that is currently active in the Irish marketplace.
Each year many consumers fall victim to scams.
It has come to our attention that computer users may be receiving messages either by email or through their browsers purporting to be from an Internet Service Provider.

The scam involves the message looking like it was sent by a real ISP when this is not in fact the case. The message asks the customer to upload new software, log in their bank details and other information or face penalties if they do not (including threatening possible legal measures or jail).

Messages like these are not from Virgin Media.
Scams can take many different forms, but most have several things in common. Staying alert will help protect consumers from being lured in.
Help protect yourself - if the answer is yes to any of the following questions, it could be a scam:
- An uninvited message arrives (text, email, fax, letter) or contact from a phone number you don't recognise;
- Asking for your bank details or other personal information;
- Tempting you with an offer - for example a prize or an easy way of making money;
- Using a mobile number or PO box for the return contact address These may be a sign that the sender isn't legitimate;
- Prompting you into a quick decision, pressurising or threatening you in any manner.
Do not reply to any such emails or browser messages.
One additional way to help secure your online security is to ensure you use up-to-date versions of software from known and reputable sources and make sure your security updates are installed regularly. Make sure the firewall is turned on, that antivirus software is installed and up to date and use a strong secure password.
If you think you have fallen victim to a scam you should report it to the appropriate authorities:
- Your ISP
- Your local Garda Station
- ComReg - 1890 22 96 68
- Your bank
How do I arrange a collection under the WEEE recycling scheme?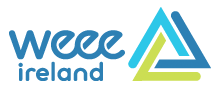 If the WEEE symbol is on your equipment, it means that the product is classed as Electrical or Electronic Equipment and should be recycled at the end of its working life. As part of the approval by the Department of the Environment, WEEE Ireland is chartered to collect and recycle electrical waste. At Virgin Media, we take back WEEE equipment on a one-for-one basis free of charge. To find out more, call us on 1908.
Choose any of these options:
1) Return equipment to Virgin Media yourself (Call 1908 for info)
2) Book a collection via Nightline and return in the bag provided in the installation package.
3) Drop it to your local WEEE recycling plant.
To book a collection, email WEEECollections with your name, collection address, mobile number and your Virgin Media account number. If you email us before 5:30p.m., your item will be collected on the next working day. Alternatively you can specify a collection date (Mon-Fri). If you'd like us to collect from a work address or alternative to your home address, no problem – just provide that address.
To find your nearest WEEE plant, see www.weeeireland.ie or www.erp-recycling.ie

WEEE Registration No. IE 01037 WB
I would like to know more about the network enhancements being completed in my area?
If you have recently received a note from us regarding network enhancements commencing in your area, here is some helpful information to answer any questions you may have:

1. Why is this work being undertaken at this time?
We continue to invest in network enhancement and maintenance programmes across our Cable Network.


2. What services will this cable provide?
This cable shall continue to deliver all current Virgin Media services, plus all exciting new services planned for release during the next few years. High speed broadband, telephone, high definition digital TV and On Demand services, all are currently available from this Virgin Media cable.


3. How many cables will be attached to my home?
For a brief period of time, a new cable will be located beside the existing Virgin Media cable on your home. Once works are complete we shall be removing all old cable.


4. Will this cabling installation cost me anything?
There is no cost to the homeowner for this cabling work. Works are conducted at Virgin Media expense; All that we ask for is your kind cooperation to enable us cable your home in a tidy and professional manner, to your satisfaction.


5. How long will work take on my home?
Cabling attachment to an individual home, should typically take no more than 1 hour. The overall work in the area will comprise cable installation, network commissioning and testing. Our cabling crews will however continue to work in the locality for a few weeks.


6. Will Virgin Media require access inside my house?
We shall not require access inside your home for this cable installation activity. Upon completion, should homeowners wish to become customers then obviously access inside the home would be arranged with the homeowner by prior appointment.


7. Can the cable be attached to the rear of my home?
For the purposes of any future cable maintenance or repair, cable does need to be located to the front of homes. This simply means that any future need to maintain cable at the home, would be less intrusive to the homeowner.


8. Do I need to be at home when the work is being carried out?
You do not need to be at home, however we can arrange for the cable to be replaced at a time of your choosing by prior appointment. (That appointment will be made via the Network Enhancement project team / network project office).


9. I am not a Virgin Media customer why should I have cable on my home?
This cable assists us to provide digital Virgin Media services to the neighbourhood. In the event that you may wish to become a customer in the future, this cable would offer you a simple means of connecting to the exciting world of Virgin Meida broadband and digital services.



What type of technical support is available?
Our Virgin Media Technical Support Team is available to support you on Freephone 1908 from Monday to Sunday, 9am to 9pm, if you have any technical queries regarding our broadband service.

If you have a technical query which is not directly related to our service (e.g. device issues, firewalls, viruses etc.) our Premium PC Support Team can assist you.

You can contact Premium PC Support by dialling 1550 924 124, this service is available Monday to Friday 9am to 9pm and Saturday 10am to 6pm. Calls cost no more than 120c per minute from a Virgin Media landline, calls from mobiles and other service providers may cost more.

Our Premium PC Support specialists are trained to deal with a wide range of issues and will go through a series of steps to try to diagnose your problem and, where possible, solve it over the telephone.

Alternatively, if the problem falls outside our remit and further assistance is required, you will receive advice about which vendor to contact or where to locate further information.
What is the code for tariff presentation?
In presenting tariff information Virgin Media is required to adhere to the principles set out in the ComReg Code for Tariff Presentation. This Code requires the presentation of accurate and comprehensive tariff information that is accessible to the consumer. Virgin Media complies with the Code, a full copy of which can be accessed on the ComReg website.