If you have more than one piece of equipment you may need to use a splitter if you want to connect both devices in the same room.
View our help video that demonstrates how to set up a splitter.
Below is an image of the splitter: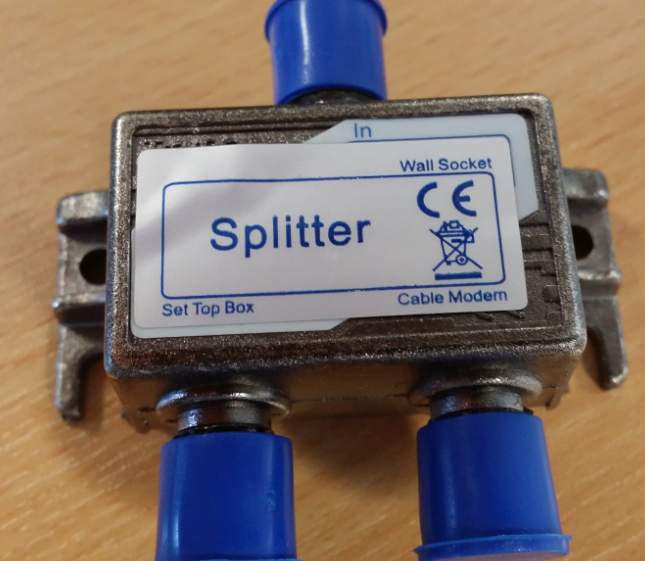 A splitter should be included with your delivery if you have ordered Digital TV and a cable modem together.
Please connect them as shown in the diagram below paying close attention to the colours on the cables. All connectors shown below are "push on".

If for some reason you have not received a splitter and you need to connect your equipment together as in the image above, please contact us on 1908 select option 2. Monday to Sunday 9am-9pm, and our technical support team will be happy to help.